The Yard Ramp Guy: The Industries We Serve
From truck to dock and back again, The Yard Ramp Guy is proud to provide a solid foundation for helping to streamline the operations of our nation's most essential industries.
We marvel every day at the variety of businesses that find useful applications for yard ramps. These include:
basic ground-to-dock stationary yard ramps

mainstream ground-to-truck mobile yard ramps

multi-bay portable docks

ramp system stairs and hand rails
You may find a company or an application similar to yours among our growing presentation of yard ramp industries.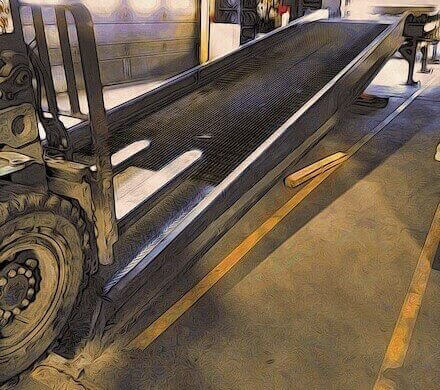 Businesses that commonly buy and rent yard ramps:
Agribusiness
The Yard Ramp Guy is honored to play a critical role in farm-to-table agribusiness.
Our portable loading docks ease and streamline the physical movement of foodstuff from farm to processing centers and distribution hubs.
Agribusiness utilizes our loading docks long before those end results. All of which requires logistics management in the weeks and months prior to cultivation.
We're very proud to contribute to this essential industry.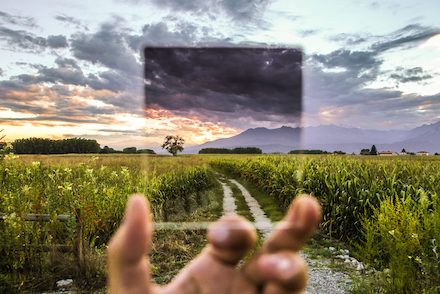 Automotive
The US automotive industry employs nearly a million people and generates nearly $500 billion per year. Many specialty business are connected to automotive, including spare parts, oil and gas, tires, windshield wiper fluid…and that air freshener dangling from your rearview mirror.
We know that a forklift ramp is not the focus of any given business operation. Honestly: we're honored by this because it means that our quality inventory is working reliably in the background. Here's a scenario:
The car parts chain orders a large supply of widgets to restock its current inventory. Their widget company creates the supply. The car parts chain then distributes this new stock to key warehouses, strategically located across the country, for further distribution to its stores. Each of these locations uses a forklift ramp to easily move inventory to and from the delivery vehicle. In this way, we provide an essential service to the automotive industry.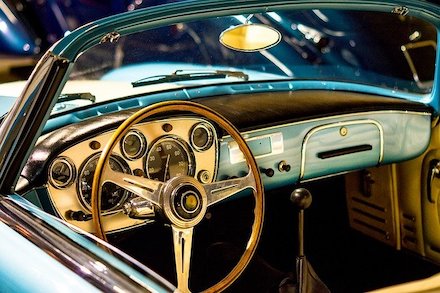 Building Materials
The building materials industry is as far-reaching as there are ways to create a new structure. Building materials are essential to their relevant industries, including construction and manufacturing, and are used for: infrastructure development, commercial construction, institutional buildings, and industrial and housing construction.
Our yard ramps have essential roles in the movement of building materials. Picture the rows of building materials lining your local big box supplier and mom-and-pop hardware stores. The do-it-yourselfers can readily lift and transfer a small batch of materials to their personal vehicles. How that large order reaches the company's floor in the first place is where The Yard Ramp Guy often, and proudly, contributes.
Construction
The United States leads the world in new construction. The nation spent $849 billion on it in 2015, accounting for eight million employees and four percent of the gross domestic product.
Logistics becomes an essential component of the smooth operations of the construction industry. Off-loading raw materials, processing, on-loading finished materials, delivery: all of these are crucial parts in the process.
Proudly, we continue to match our quality yard ramp inventory to our customer requirements, contributing to the optimal flow of the construction industry.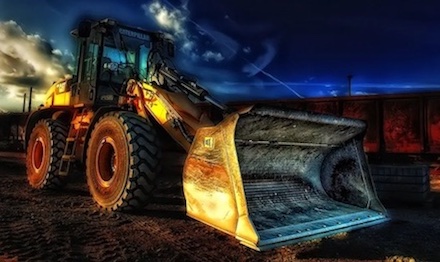 Distribution / Shipping
In good times, the distribution and shipping industry contributes mightily to the flow of company inventory, creating and maintaining a pivot point between factory production and sales outlet, such as a big box store, a mom-and-pop shop, or a grocery store.
In bad times, distribution centers serve as vital lifelines to ensure rapid deployment and delivery of essentials such as food, disaster and recovery materials, and building supplies.
Our ground-to-truck and ground-to-dock yard ramps become key component in streamlining the efficiency of a company's operations. In good times and bad, our inventory functions quietly and with quality strength. If well-maintained, it also functions without complaint.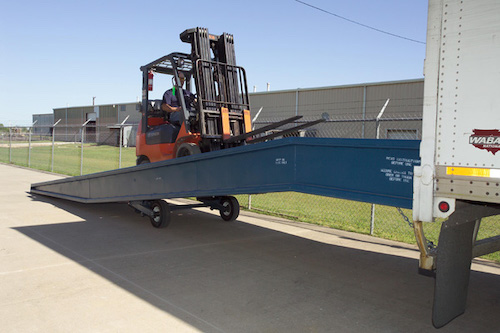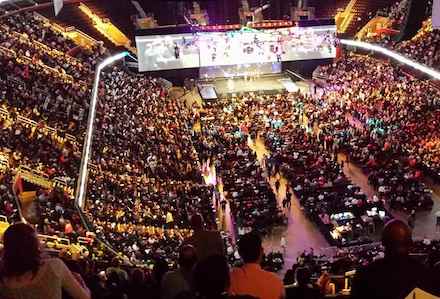 Food Processing
The US food processing industry involves 21,000 companies. Nationally, it generates revenue of $750 billion a year and employs more than a million and a half people.
Many of these foods are perishable and require refrigeration, and time is an essential factor for efficient distribution.
From truck to dock and back again, The Yard Ramp Guy's new, used, and rental loading dock inventory proudly provides a solid foundation to help streamline operations in one of our most essential industries.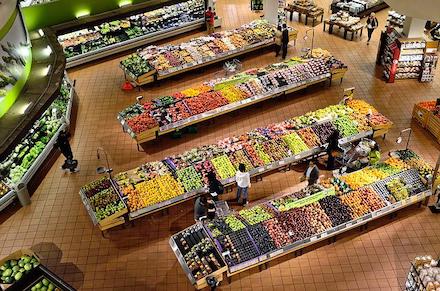 Manufacturing
Whether we stick to buying as locavores or search the corners of the nation for that perfect rug that'll really tie the room together, we all contribute to the gross domestic product of the United States, valued at $18.558 trillion.
That number reflects the world's largest economy and the world's second largest in purchasing power. Most all of those things we buy, consume, and trade must first be made and manufactured. And the manufacturing industry is the single largest employer in the United States.
To move raw materials to manufacturing facilities and then to the distribution centers and, finally, to the end user, yard ramps serve in key ways.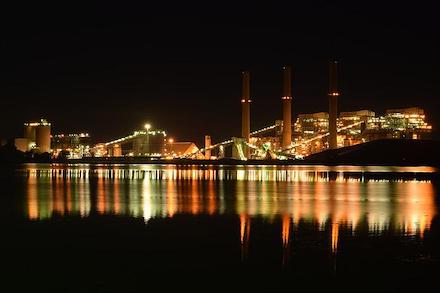 Material Handling
Material handling is the movement of products within a building or between a building and a transportation vehicle.
This is a major nationwide industry nationwide that is essential to manufacturing and logistics, which employs more than 700,000 people and contributes to more than 20% of the US economy.
The country's businesses spend more than $150 billion each year on material handling and logistics equipment and support.
We're proud to place our inventory—often literally—at the intersection of business operations and commerce.
Recycling
The scrap recycling business includes electronics, paper, plastic, metal, glass, rubber, and textiles. Recycling generates about $90 billion per year in the United States, employing more than 137,000 people.
Logistics is key to successful renewables. Our inventory contributes in a vital way to the recycling process. We're keenly interested in helping our customers optimize their workflow, and there's no better example than the recycling industry as proof.
Which brings up an interesting question: Do recycling companies tend to buy new or used portable loading docks? The answer might surprise you. Give us a call, and we'll recycle the story.
Retail
Retail sales benefit nearly everybody. From processing raw materials to consumer purchase, the distribution process involves loading and off-loading of company inventory.
The Yard Ramp Guy's placement of quality forklift ramps helps assure the retail industry's smooth logistics and distribution.
At each point in the flow of materials goods toward consumer spending in the marketplace, we have a strong history of placing new, used, and rental forklift ramps at loading docks to ease and optimize distribution logistics.
We're quite proud to be involved in our national retail industry and its process.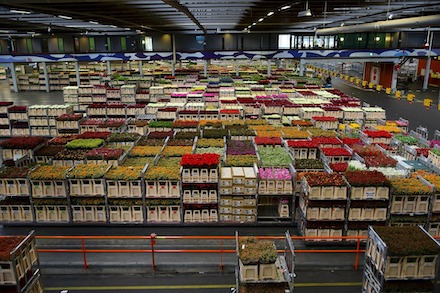 Trade Show Facilities
Exhibitors spend more than $24 billion each year in the United States on trade show displays and more than 30 percent of their total marketing budget on these events. More than 10,000 trade shows are calendared every year across the nation.
When trade show organizers need to streamline the loading and offloading of equipment, they call The Yard Ramp Guy.
With many large venues maintain a full calendar of events it might make sense to have a permanent yard ramp solution. For other venues with occasional surges in trade show activity, a temporary, short-term yard ramp rental might make more economic sense.
We're honored to provide a behind-the-scenes—and yet essential—contribution to the trade show industry.
Live Locator Map
With yard ramps located throughout the United States, most of our inventory sits within 250 miles of 90% of the population. This results in considerably reduced delivery and return freight costs.
Be sure to explore our industry-leading Live Locator Map. Listings update regularly. Still, some available ramps may not be shown. Call us to discuss all yard ramp purchase and/or rental options.