Mobile Yard Ramps to Help Move Your Business
The Yard Ramp Guy maintains an extensive selection of mobile yard ramps. With optimized functionality, these ramps are easy to position into place, whether to unload from delivery truck or place at the bay door.
They provide a simple solution that has extraordinary benefit:
Easy movement for optimal efficiency.

Ramp clamp and safety chains for mobility and security.

Hydraulic pump or hand crank to raise and lower into position.
Most of our mobile yard ramps sit within 250 miles of 90% of the population. That's important for speeding up delivery and cutting your freight costs.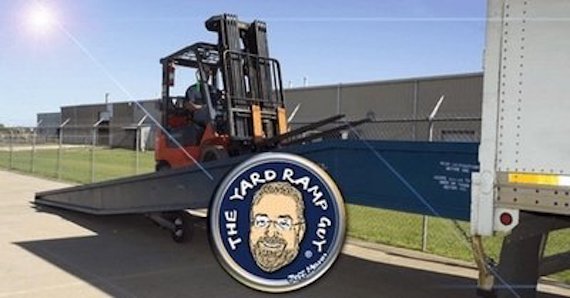 Extensive Mobile Yard Ramp Inventory Across the United States
Mobile Yard Ramp Rentals »
The Yard Ramp Guy® provides options for handling temporary or seasonal mobile yard ramps for your business needs.
If you want to try before you buy, our rent-to-own financing program eases the upfront capital expenditure of buying a new ramp.
Check out our Rental FAQ for more details.
---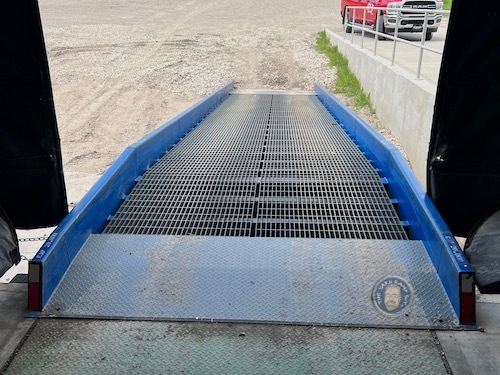 Used Mobile Yard Ramps »
We offer the largest selection of high quality used mobile yard ramps in the country.
Each used ramp we sell passes a stringent evaluation process.
Check out our online used inventory page for detailed specs, photos, prices, and locations of each of our mobile yard ramps. If you don't see a ramp to match your requirements, give us a call, as our new inventory may not be immediately posted. 
---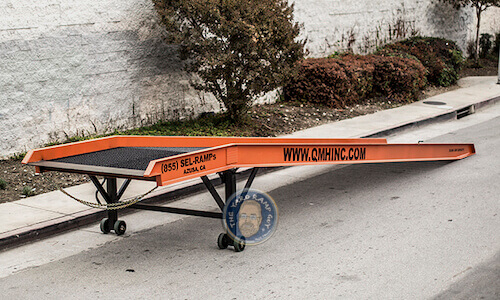 New Mobile Yard Ramps »
The Yard Ramp Guy is a high-volume dealer for top mobile yard ramp manufacturers⏤including Bluff Manufacturing, Mid-State, and QMH⏤and we are able to pass along significant savings on new yard ramp ramp purchases.
Product quality is the prevailing factor in choosing which manufacturers we work with. All of our new products are U.S.-engineered, U.S.-made from U.S. raw materials, and meet U.S. testing standards.
In addition, we match our pricing with exceptional customer service in completing your order to ensure on-time delivery and optional turnkey services.
Explore our financing page for payment options and to learn about tax advantages of purchasing new ramps.
---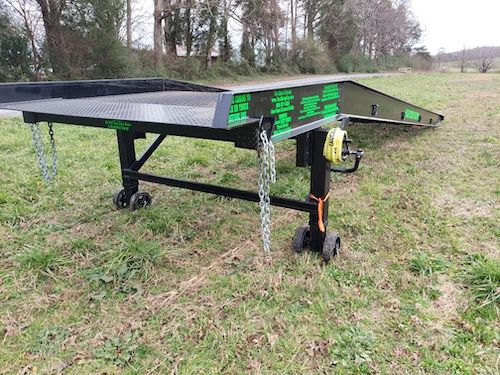 Turnkey Delivery and Installation Services »
Our services don't stop at the door.
We're able to transport, off-load, and install your mobile yard ramp. We focus on saving you time and money. so that you can focus on what you do for a living.
---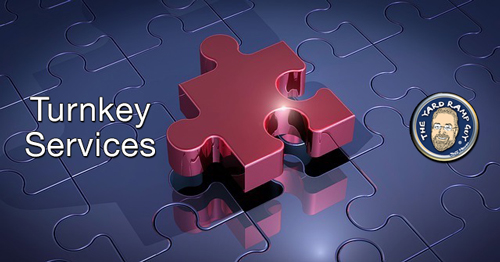 Buy a Yard Ramp Right Now & Take
a Full Section 179 Deduction for This Year!