Shop Big Selection of More Than 115 New Yard Ramps in Our Online Store
Whether portable loading dock ramps or stationary ground to dock, you'll find the right ramp at the right price to accommodate your needs.
As a high-volume reseller of forklift ramps and portable loading docks, we're able to pass along savings to you. We invite you to compare for yourself our prices from the top manufacturers we represent. Made in the U.S.A., all models include features exclusive to The Yard Ramp Guy.
Our online store also features our inventory of used yard ramps located across the country⏤the largest selection in the country! We are the only company in America that pursues used yard ramp sellers and buyers every day and offers rental ramps throughout the country. Every day.

Inventory Ramps Near You
Can't wait for the standard production time on your new ramp? We now offer an in-stock inventory of our most popular ramp sizes. These ramps are strategically warehoused across the U.S. to reduce your freight/delivery cost.
PRICING SUBJECT TO CHANGE WITHOUT NOTICE.
Our used yard ramps might be available for rental.
Contact us at 888.977.4224 for additional and most up-to-date information.
---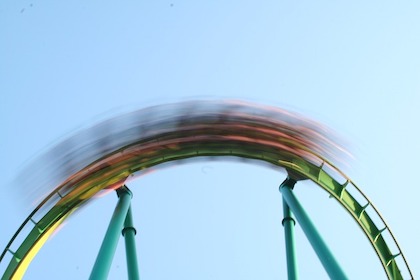 NOTE:
STEEL MARKET ADJUSTMENT
Due to volatility in the industry, factories charge dealers surcharges on new yard ramps. Used ramps, for the first time, are going up in value rather than depreciating.
The Yard Ramp Guy prefers transparent pricing.
Steel Market Adjustment allows us to quote our ramps – new and used – at pricing which reflects the actual CURRENT MARKET VALUE.
This adjustment value may go up or down as steel industry pricing goes up or down.
Thank you for your understanding as we all navigate these continued strange times.
Buy a Yard Ramp Right Now & Take
a Full Section 179 Deduction for This Year!
Phone us at 888.977.4224 to discuss your needs.