About The Yard Ramp Guy
Our Company and Founder
While serving as sales manager for a material handling dealership, Jeff Mann—founder, president and The Yard Ramp Guy himself—noticed a consistent flow of inquiries for renting and/or purchasing used yard ramps.
The sales reps he inherited would reply "No" to these inquiries and send callers (and their wallets) on their way. Mann thought it might make sense (and a great deal of profit) to figure out how to say "Yes!"
He developed a test program for the rental of new and used yard ramps along with the brokering of used ramp sales between sellers and buyers.
The program proved to be so successful, a couple of years later, Mann forged out on his own.
2011 – A New Business, a New Business Model
Incorporated in January 2011, The Yard Ramp Guy (originally known as YardRampRental.com) began selling, renting and buying new and used yard ramps coast-to-coast.
A successful model meant building a genuine 21st century virtual office featuring current technologies and "work smart" practices. The business plan included:
A website to generate leads

Current software; fast hardware

Outsourcing day-to-day logistics, marketing and telecommunications

Establishment of renewed and unique relationships with manufacturing vendors of quality yard ramps
2012 – Time to Earn a Living!
Year one, 2011, proved out the model, solidified key relationships, put checklists and systems into place, assured the ability to achieve customer satisfaction, and of course, proved profitability for each transaction.
Year two, 2012, meant it was time to make some real money. The result: Sales in 2012 were FIVE TIMES those of 2011!
2013 – Callers Drive the Renaming and Rebranding of the Company
Through most of 2013, the company answered the phone as YardRampRental.com and hosted website triplets: YardRampRental.com, UsedYardRamps.com and NewYardRamps.com.
While our marketing and search engine optimization efforts delivered results, we wanted to better address what was happening in our daily interactions with prospects and clients. During a monthly marketing meeting, Mann shared with the team how often callers originating from referrals said things like, "My boss gave me your number – told me you're a yard ramp guy," "I got your name from a ramp manufacturer. They say for renting, you're the guy," or "Hey! I hear you're the yard ramp guy."
Suddenly the light bulb lit up: I was The Yard Ramp Guy! A few clicks and $12.00 to GoDaddy later, The Yard Ramp Guy became the new brand and YardRampGuy.com became the only site devoted exclusively to selling, renting and buying new and used yard ramps from coast-to-coast. The impact on leads was immediate. Sales for 2013 grew by 12%.
2014 – Growth & Change!
The results from the branding change convinced Mann he could no longer manage the volume of leads without inside help. With first quarter sales doubling the prior year's first quarter, the business model needed to pivot. By spring, Mann had updated the business plan to include a "3-legged chair" approach for handling the company's workload and assure stability for the long-term. He hired a Business Manager to support accounting, sales and marketing functions and a seasoned sales rep from the yard ramp industry.
The new hires required investments in new hardware, networking and new software, new internal systems, new communication considerations, training . . . and so on and so on. It meant Mann would need to let go – something entrepreneurs struggle with and must do in order to succeed. Sales for 2014 exceeded seven figures for the first time in company history.
2015 – Growth & Stability
The Yard Ramp Guy implemented a number of business solutions that solidified our positioning in the industry and provided excellent traction for growth and enhancements.
After extensive consultations, in August we re-platformed our website, bringing it solidly in line with best practices in responsive design and making us easily to view on your desktop, laptop, tablet, or cell phone. We introduced our live interactive yard ramp locator map, providing our visitors with up-to-date locations and connectivity to the details and photos of all our rental ramps and used yard ramps for sale. The site content presents, what we hope will be, valuable information about our company, yard ramps in general and what to expect when working with The Yard Ramp Guy. 
Concurrent with the new site launch, we brought in a new marketing team tasked to refocus and optimize our targeted ad spending. These combined efforts resulted in visitors spending more time on the website and a strong uptick in qualified quote requests.
In addition, we secured The Yard Ramp Guy and our logo as registered trademarks with the United States Patent and Trademark Office.
Sales were strong throughout the year. We continued to make internal improvements to be as efficient with running our business as our customers are when using our yard ramps.
2016 – Aggressive Expansion
As we continued to optimize The Yard Ramp Guy website and marketing initiatives, we placed stronger emphasis on internal process flow and delegation of responsibilities throughout our trusted and more-than-capable team. All of this fine-tuning of our operation meant we improved yet again on the details of our customer service: a win-win situation for everyone involved.
We hired a recent college graduate with a minor in Social Media (Yes! You can now major in Social Media — feeling old, are we?) to assist with triangulating both our social media exposure and our business-to-business connections. The goal: to increase our lead generation by engaging with our existing contacts and growing our already vast national network within yard ramp-relevant industries.
Our man McCoy Fields, a Yard Ramp Guy licensee, continued to write probing blogs — sometimes related to our yard ramp world, sometimes not, yet always interesting — along with his witty and novel use of Facebook and Twitter. Week after week, our mention of McCoy through our own social media outlets brings in some of our most widely-read viewing.
2017 – Going Steady
It's never quiet at The Yard Ramp Guy. That said, this year saw the team work steadily and with more professional polish, accumulating and gathering our collective experience into championing a smoother, better-oiled process. We absorbed all the national numbers — the lower unemployment rate, the heightened Business Confidence Index — then set them aside and kept doing what we're trained to do. The results: growth. We deepened our partnerships, working strategically to build the business.
We also proudly profiled our extraordinary Sales Consultant, Mike Myers. Mike exemplifies our commitment to first building trust, toward earning your business.
2018 – The Measure of a (Jeff) Mann
Federal regulatory policy regarding international tariffs had us keenly aware of shifts and rippling effects of steel pricing throughout the industry. Building on deep professional relationships with our manufacturers, we were able to keep price hikes to a minimum, resulting in a fair and competitive pricing structure for our customers.
We launched The Yard Ramp Guy's Online Store, giving customers the option to go directly to the order process. As freight rates change daily, the transaction still requires a conversation with our team prior to purchase (which is an excellent opportunity to confirm specs and delivery windows).
Further triangulating our outreach, we launched our inaugural video on YouTube, a comprehensive review of repairing a damaged leg assembly. You can see it HERE (and literally watch sparks fly). Oh, and we delivered a yard ramp to Hawaii.
2019 – Nuts and Bolts
We welcomed Dawn, our Sales and Marketing Assistant, to the team, and her work became of great benefit, most especially in freeing up Jeff to work on strategy and logistics for a major 2020 campaign.
Beyond that, our collective noses were ever to the grindstone, honing our communications with clients, vendors, and associates. As Mike says, "The key is knowing exact requirements and developing a solution." It's the same attention to detail that we demonstrate when handling, among many other things, our innovative turnkey delivery and installation services.
2020 – Making Lemonade
As the pandemic pushed into North America and then took hold, we — like much the rest of the country — kept at our work, with a wary eye on what would be. Even as large sectors of the nation shut down, our business remained strong. And even grew. We attribute some of that to the curiously consistent (and consistently curious) supply-and-demand cycles of the industries we serve.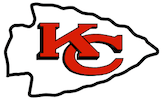 We proudly joined the list of Thomas Verified COVID-19 Response vendors, which allowed us more exposure and positioning for mission-critical efforts to compensate for the effects of the pandemic.
Oh, and among everything else happening, we rented a ramp to the engineering team that built Allegiant Stadium in Las Vegas, home of the Raiders football team. Not to play favorites here. Know that we've also rented to Arrowhead Stadium, home of the Chiefs.
About Our Founder
Jeff Mann, Founder and President
The Yard Ramp Guy represents the culmination of over 30 years of business experience and personal growth for Jeff Mann. With one exception, Mann has created every job he ever worked. His career is a testament to creativity, opportunism, persistence and networking.
Mann has worked directly in the following industries: Intercollegiate Athletics, Ad Specialties & Premiums, Theatre, Heating & Cooling, Desktop Publishing/Printing and Material Handling. His clientele span virtually every type of business and industry from government to consumer, from Fortune 100 to sole proprietors. Today, Mann works daily with clients of all types in: manufacturing, recycling, agribusiness, building materials, construction, distribution and shipping.