From First and 10 to Fourth and Goal
In our eyes, all Yard Ramp Guy customers are contenders and champions. They've made the smart decision to optimize their business operations, in part by utilizing one of our portable yard ramps or stationary dock ramps.
Today, we shine a light on that by name-dropping a handful of high-profile clients.

That's a bird's-eye exterior view of the nearly-completed Allegiant Stadium, home of Las Vegas Raiders pro football team. It's an engineering marvel, all the more remarkable in that the last part of construction has worked around and through the pandemic.. That green rectangle in the bottom center of the photo is a retractable field; staff can literally slide the turf out of the stadium and repurpose the arena for a variety of events.
At first glance, it's a stadium construction site. Let's have a closer look.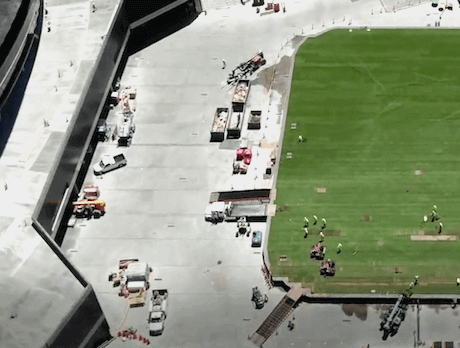 Here from the side, we see two yard ramps that our team proudly helped place into service. From our view (and we rarely see such overhead shots), our inventory melds nicely into the construction landscape. That is: they do what they're designed for — service without complaint, needing virtually no maintenance, and readily repositioned to be placed into and out of service when needed.
The construction company rented one of these ramps about three months ago, a standard 20K-lb capacity, 84" wide, 36' long mobile yard ramp, this one manufactured by our friends at Quality Material Handling. As of this writing, it's still on site in Las Vegas.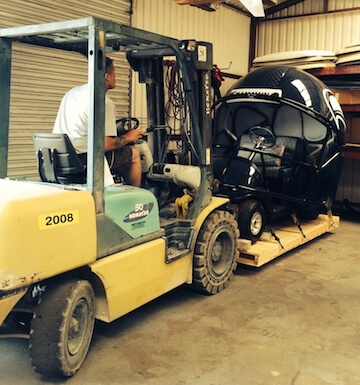 Adding to our contributions to the sports world, we've proudly placed yard ramps at stadiums for the Kansas City Chiefs, Buffalo Bills, Philadelphia Eagles, Detroit Lions, and Chicago Cubs. (In the non-sports-related industry: for a production company for a major motion picture that we're not at liberty to discuss in detail.)
One of our proudest contributions to the sports world is a situation in which we placed no yard ramp, issued no invoice, and made no money. The Seattle Seahawks had commissioned a custom-designed golf cart from a specialty shop in Texas. Our potential customer called us, looking for a way to put the cart into a truck for delivery. Our quick calculation for a rental and delivery and removal was about $2,800; we agreed that was a lot of money for a (very) short-term rental.
Still, we don't like to say No. And so our brainstorming session resulted in our potential customer hiring a handyman to custom-build a pallet and small wooden ramp. Total cost was a few hundred dollars.
As we wrote in our Custom Solutions Case Study (#3: Above and Beyond), "We help the customer develop. better ideas, which leads to better relationships. When the time is right for us to do business, we'll do business."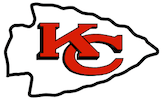 This week, our man McCoy Fields, ever the magician, pulls not a rabbit but an aqueduct, a pyramid, and a highway out of his hat. That's a big hat.
Click HERE to be dazzled.