Boost Productivity with Portable Loading Dock Ramps
Best pricing on new and used warehouse forklift ramps to buy or to rent. Big selection.
Finding the ideal way to load and unload freight from trucks, trailers, railcars, and other applications can be tough. What's more, as seasonal shipping heats up, you need a flexible solution not tied to loading bays, which can can book up for long periods.
By allowing shipments to be loaded/unloaded directly from a tractor trailer anywhere near your warehouse, the portable loading dock provides the perfect remedy for preventing loading dock bottlenecks. The Yard Ramp Guy has helped thousands of businesses in dozens of industries employ the perfect loading dock solution.  
As a high volume reseller for a number of yard ramp manufacturers, we offer best pricing on new ramps. Check out our online store where you'll see pricing on new stationary dock-to-ground and portable dock ramps (both hydraulic and hand crank) ⏤ more than 50 in all to match your operational requirements. 
We also offer the largest selection of used ramp inventory. Our rental operation provides ramps for your temporary needs (one month minimum starting at $800). Check out our current listing of rental portable loading dock ramps located across the country.
As a


VOLUME DISCOUNT DEALER


for the Industry's 3 Top Manufacturers,
The Yard Ramp Guy Offers


BELOW-FACTORY PRICING


on Standard New Yard Ramp Models!
View our extensive new ramp inventory:
Large Portable Loading Dock Inventory Across the Nation
Buy a New Portable Loading Dock Ramp »
As a high volume dealer for top portable loading docks producers⏤including Bluff Manufacturing, Mid-State, and QMH⏤The Yard Ramp Guy® is able to pass along significant savings on new loading dock purchases.
What's more, our value pricing is matched with exceptional customer service in executing your order to ensure on-time delivery.
Explore our financing page for payment options and to learn about tax advantages of purchasing new loading docks.
---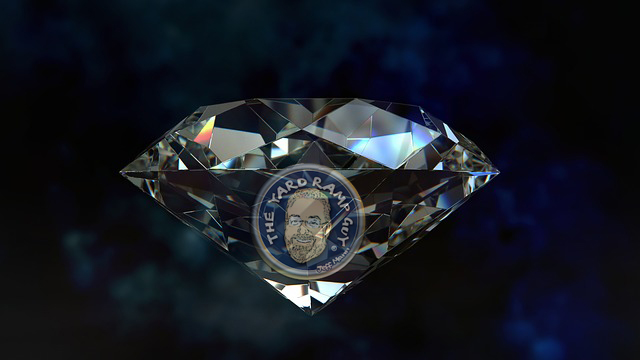 Portable Loading Dock Rentals »
The Yard Ramp Guy® provides options for handling temporary or seasonal loading dock needs for your business.
To help reduce freight costs, and with yard ramps located throughout the United States, most of our inventory sits within 250 miles of 90% of the population!
Check out our Rental FAQ for more details.
---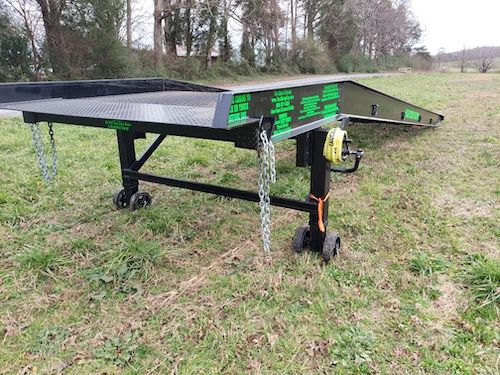 Used Portable Loading Docks »
We offer the largest selection of high quality used portable loading docks in the country, with depot locations across the U.S.
Each used ramp that we sell must pass a stringent evaluation process.
Check out our online used inventory page for detailed specs, photos, prices, and locations of each of our loading docks. Be sure to call us if don't see a dock that matches your needs, as new acquisitions may not be immediately posted. 
---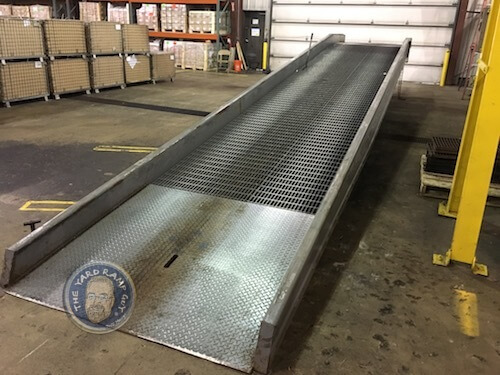 Turnkey Delivery and Installation Services »
Our services don't stop at the door.
We're able to transport, off-load, and install your loading dock. While you focus on what you do for a living, we focus on saving you time and money.
---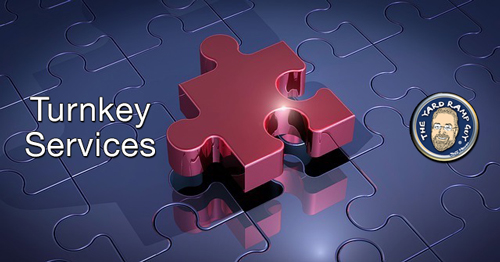 Benefits of Using a Portable Loading Dock »
Portable loading docks are one the most essential pieces of equipment in a number of industries.
Whether your company needs ground-to-dock or ground-to-truck scenarios, our loading docks offer tremendous versatility, allowing you the ability to load and off-load inventory quickly, safely, and efficiently using a simple forklift.
Contact us at 888.977.4224 to discuss your business requirements.
"The experience working with The Yard Ramp Guy was outstanding. Having done this for some time now all across the country, it was a huge relief when this process went so smoothly. I credit your staff with outstanding communications. That is what I valued the most throughout the process. Every email and call was answered immediately, and you took the time to assist us with every aspect—from purchase all the way to offloading." 

— Buyer of a Used Portable Loading Dock
Portable Loading Docks: The DAP Factor
As you evaluate your company's needs, we offer "The DAP Factor"—Durability, Affordability, Portability—as a high-level overview of loading dock considerations toward streamlining your operations:
Durability
Portable loading docks are extremely durable and should serve your business for many years after purchase or rental. They're constructed from welded steel, designed to withstand both harsh weather conditions and heavy loads. They also require very little regular maintenance, allowing them to stay in proper working order with minimal effort on your part. 
Affordability
New and used loading docks are very cost-effective. A new steel yard ramp averages eleven thousand dollars, while buying used typically ranges from six to ten thousand dollars. If you need a ramp for only a short-term or seasonal basis, consider renting a unit from our rental fleet.  
Portability
Built to load and unload efficiently over a variety of surfaces and environments, our loading docks are the perfect solution for businesses that must remain on the go and/or have space considerations. If you bring the dock to your load or off-load, it's a great alternative to the permanent loading dock. Using a tow bar and/or ramp clamp, you can quickly move a portable loading dock to the spot necessary to migrate your inventory.
Whether you have a ground-to-dock situation or need the versatility of combining that with a ground-to-truck scenario, our portable loading docks are designed to help optimize your daily operations.
Contact us at 888.977.4224 to discuss your requirements.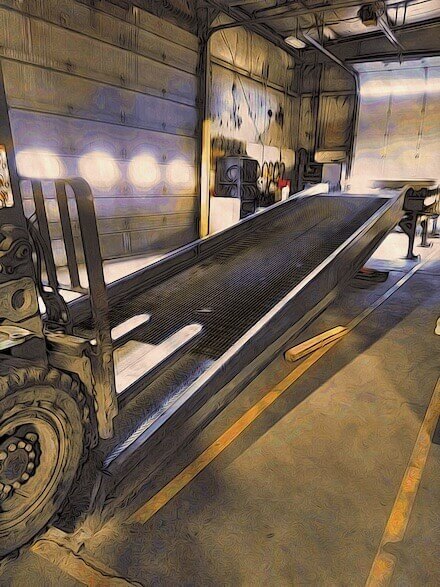 Buy a Yard Ramp Right Now & Take
a Full Section 179 Deduction for This Year!