The Yard Ramp Marketplace Pioneer
Creating new options for renting, selling & buying
industrial loading ramps since 2011
Welcome to The Yard Ramp Guy®
You can call us "The Portable Loading Ramp Rental Guy" or "The Used Forklift Ramp Guy" or "The Loading Dock Rental Guy." We always answer the phone. Our approach: first we earn your trust, and then we earn your business.
As a leading dealer for top manufacturers of yard ramps, we're able to pass along significant savings on new ramps, while providing unsurpassed customer service for the warehouse, fulfillment, and shipping-logistics industries.
We also sell used steel yard ramps. Available across the country to reduce shipping costs and delivery times, our used inventory is the largest in the industry. These are also available for renting to handle temporary needs (one month minimum).
By pioneering expanded options for purchasing yard ramps, The Yard Ramp Guy has earned the trust and loyalty of material handling professionals from a variety of industries.
Need to sell a ramp? Our brokerage services are unprecedented in the industry.
PRICE  MATCH GUARANTEE


If you show us a lower dealer quote for a
standard new Bluff, Mid-State, or QMH ramp:
1. We'll match it, and...
2. We'll take off an additional $222.00! 
---
The Yard Ramp Guy is a
VOLUME DISCOUNT DEALER
We sell
BELOW FACTORY-DIRECT PRICING
on standard ramp models.
View our new ramp pricing:
We now display our listings in six distinct regions of the United States.
Easily locate a portable yard ramp or stationary loading dock near you:
Most of our inventory is located within 250 miles of 90% of the country.
That's important for speeding up delivery and cutting your freight costs.
OPTIONAL TURNKEY SERVICES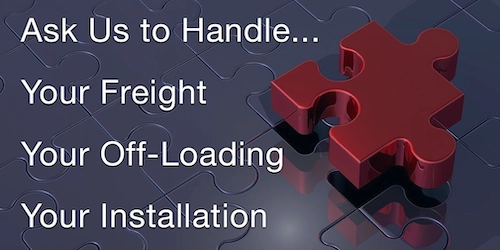 We Offer What Others Do Not
While you focus on what you do for a living,
we focus on saving you time and money.
Large Inventory Throughout the United States
New Yard Ramps
As a high volume dealer for top yard ramp producers ⏤ including Bluff Manufacturing, Mid-State, and QMH ⏤ The Yard Ramp Guy is able to pass along significant savings on new ramp purchases. What's more, our value pricing is matched with exceptional customer service in executing your order to ensure on-time delivery. Explore our financing page for payment options and to learn about tax advantages of purchasing new ramps.
---
Yard Ramp Rentals
With a minimum one-month rental period, The Yard Ramp Guy provides options for handling temporary or seasonal ramp needs. To help reduce freight costs, our rental yard ramps are located near metro areas across the continental U.S. In fact, most of our rental yard ramps' locations are within 250 miles of 90% of the population! Check out our Rental FAQ for more details.
---
Used Yard Ramps
We offer the largest selection of high quality used yard ramps in the country, with depot locations across the U.S. Each used ramp that we sell must pass a stringent evaluation process. Check out our online used inventory page for detailed specs, photos, prices and locations of each of our ramps. Be sure to call us if don't see a ramp that matches your needs, as new acquisitions may not be immediately posted.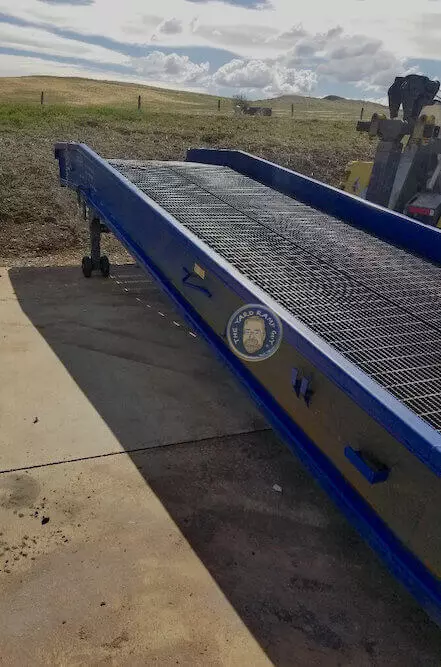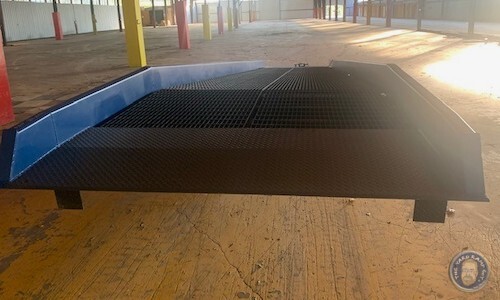 We would like to thank The Yard Ramp Guy for making 4 ramps for us and delivering to 4 different locations in 4 different states.
The process was seamless from start to finish. There was great communication along the way: we knew when our ramp would be scheduled, manufactured, and delivered. The video you sent us was very helpful for our managers to know what was coming, how it was loaded, and how to unload it.
Trucks were scheduled and arrived within the window you gave us. The ramps are fantastic and work well. The manufacturing looks amazing. Thank you, Yard Ramp Guy, for a nice process and product.
— Buyer of 4 New Yard Ramps
Short and Long-term Loading Dock Options for Warehouses and Other Industries
From Recycling to Event Planning and from Retail to Automotive and Food Processing, The Yard Ramp Guy is proud to help place our yard ramps with businesses in some of the highest revenue-generating industries in the nation.
The goal and the results: improving and streamlining your workflow.
Our short-term yard ramp rentals provide delivery of your ramp anywhere you need it. When a large sporting event producer needs to load and offload a million pounds of staging equipment for a four-day event at an outdoor arena without loading docks, they call The Yard Ramp Guy.
For warehouses with temporary surges in shipment processing, we offer longer-term rental options to prevent standstills in productivity of loading and unloading of seasonal freight.
Whether you're looking for permanent or temporary loading ramp solutions, our new and used yard ramps continue to help streamline our customers' business operations.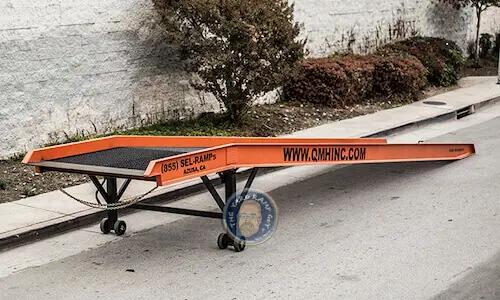 The experience couldn't have been any easier. It was the first time we ever had to rent a ramp like this, and it took no time to locate your company and get one booked. I will definitely use The Yard Ramp guy again in the future."
— Satisfied Renter of a Used Yard Ramp
Purchasing Factors
New vs. used, steel vs. aluminum, and renting vs. lease-to-own options
Whether new or used, a quality yard ramp enables you to streamline your entire operation, from crew safety to being on time with delivery. The Yard Ramp Guy conducts thorough evaluations before adding any used yard ramp to our inventory.
And we'll describe the benefits of our industry-leading yard ramp rental for your business, expertly matching our equipment to your needs.
Should your yard ramp be constructed of steel or aluminum? We'll discuss steel yard ramp benefits to help you your requirements with you and present the benefits of each—including Durability, Affordability, and Portability—to help you decide.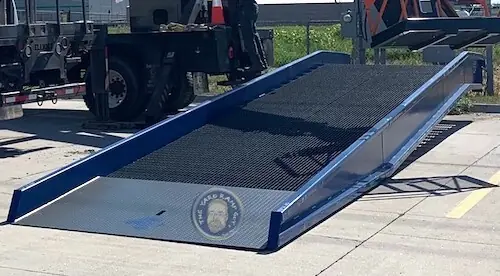 Loading & Unloading Applications
Stationary or mobile, dock-to-ground, truck-to-ground: we carry a variety of yard ramps with features to cover every situation.
We serve an impressive variety of businesses that find optimal uses for our yard ramps, including:
Basic ground-to-dock stationary ramps

Mainstream ground-to-truck mobile yard ramps

Multi-bay portable docks

Ramp system stairs and hand rails
A number of factors go into deciding the specific type of yard ramp you need in order to streamline productivity. What are the average pallet shipment weights? What size forklifts or pallet jacks do you use for loading and unloading? Will you move the ramp to different loading dock positions around the warehouse during the course of its use, requiring easy yard ramp mobility?
Contact The Yard Ramp Guy team. We'll discuss your specific requirements and your options, including: the advantages of new vs. used yard ramps for sale, the benefits of buying and renting a used portable loading dock, and how you can easily convert your portable loading ramp rental into a purchase.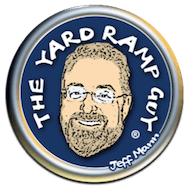 The experience working with The Yard Ramp Guy was outstanding. Having done this for some time now all across the country, it was a huge relief when this process went as smoothly as it did. I credit your staff with outstanding communications. That is what I valued the most throughout the process. Every email and call was answered immediately, and you all took the time to assist us with every aspect—from purchase all the way to offloading. Continued support when I had questions or concerns were handled right away and with much respect.
Kudos to you and your team on conducting yourselves and your business this way. If the opportunity ever presents itself again, I will definitely be calling you. I will refer anyone I can to you all, as well.
— Buyer of a Used Yard Ramp
Yard Ramp Features & Specifications
Yard ramps from The Yard Ramp Guy include many standard features and options enabling you to get the yard ramp that best suits your needs.
Use these guidelines to easily determine the most efficient and effective ramp for your application.
You can easily move a quality yard ramp into position at trailers, railcars, or loading docks.
The operator utilizes a self-contained, double-acting hydraulic pump to adjust the ramp unit to the proper position. In minutes, you are ready to load or unload freight.
Solid 18" rubber tires facilitate easy positioning and towing.
Open serrated steel grating provides excellent forklift traction while preventing build-up of snow, water, and other debris.
Beveled approach assures a smooth transition.
For truck-to-ground or railcar-to-ground loading applications choose a 36' unit including a level off.
Choose a 30' straight design for quick loading dock-to-ground applications.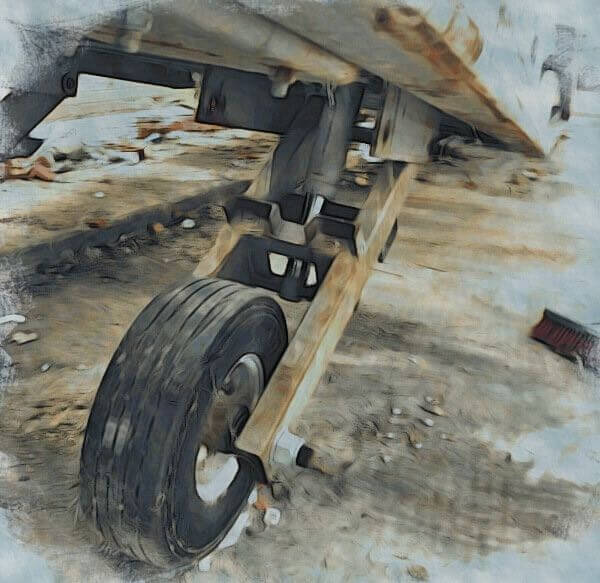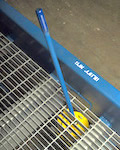 Two hydraulic cylinders allow smooth and quick raising of ramp's front lip to desired trailer or dock height. Open the release valve to safely lower unit into place. The internally mounted pump is protected from accidental damage.
Optional tow bar features fast-locking, easy ramp hook-up to yard ramps. Makes towing over long distances practical. Especially important handling pallets next to openings. The 36' w/level-off is most popular where end loading or roof clearance is required from trailer or railcar & with refrigerated equipment.
Standard Specifications Chart for Yard Ramps *
| | | | |
| --- | --- | --- | --- |
| CAPACITY | LENGTH RANGE | WIDTH RANGE | APPROX. WEIGHT |
| 16K lbs | 30-36' | 70-84" | 4,159-5,868 lbs |
| 20K lbs | 30-36' | 70-84" | 4,384-6,048 lbs |
| 25K lbs | 30-36' | 70-84" | 4,780-6,544 lbs |
| 30K lbs | 30-36' | 70-84" | 5,030-6,844 lbs |
* Lengths and widths can be customized for your application.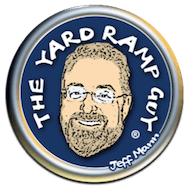 The Yard Ramp Guy Difference
What genuinely makes us different?
We've listened closely to our buying and renting customers of quality yard ramps, used yard ramp sellers, vendors and even our friendly competitors.
This is what we've learned:
We win on price versus other dealers and versus factory-direct.

We don't just say we rent yard ramps; we really do.

We pay used yard ramp sellers more than the competition does.

We earn your trust, and then we earn your business.
How do we win on pricing?
How? Purchasing Power! The top two manufacturers of yard ramps rank The Yard Ramp Guy as their #1 dealer for the category. We pass our cost savings on to our customers.
How do we rent when others only say they rent?
The Yard Ramp Guy has mastered the business of yard ramp rentals. With yard ramps located throughout the United States, most of our inventory sits within 250 miles of 90% of the population. This results in considerably reduced delivery and return freight costs.
How (and WHY!) do we pay top dollar to sellers of used yard ramps?
We understand and accept what's required to assure a win for the seller of used dock ramps, a win for the buyer and a win for The Yard Ramp Guy.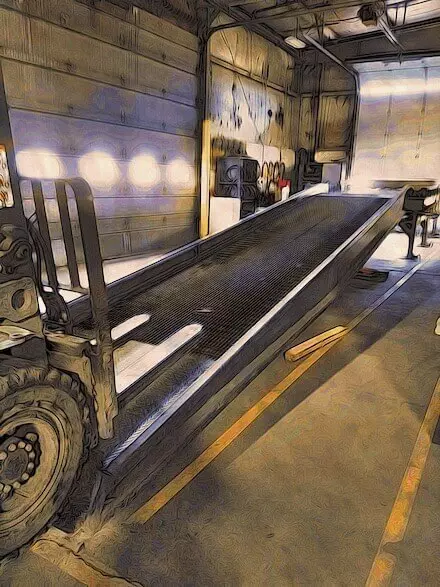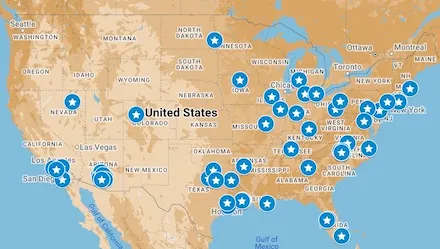 Coast to Coast Sales & Rentals


We are very happy with our ramp. All of my employees are grateful they don't have to unload their trucks in the cold, rain, snow, or heat anymore!
I am even more happy with the customer service. I received calls on a play-by-play basis, letting me know each step. Everyone was very nice and accommodating.
If anyone I know needs a ramp installed, I will definitely recommend The Yard Ramp Guy. Thank you to everyone involved in making this such a smooth process.
— Buyer of a Used Yard Ramp
What should you expect when working with The Yard Ramp Guy?
You should enjoy a respectful and continuous flow of communication. During your purchasing process, expect follow ups. While processing your sale or rental, expect updates. And expect a sincere thank you when our work is done.
We thank you for the opportunity to earn your business.