We continue our occasional series, examining the various industries nationwide that, in our experience, rely heavily on portable loading docks to increase efficiency.
Farm to Table with Yard Ramp Assistance.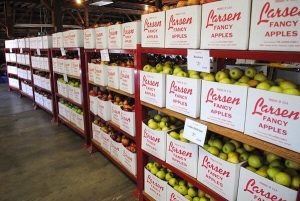 The US Food Manufacturing industry transforms livestock and agricultural production into consumer consumption.
As the US Bureau of Labor Statistics describes it, "The food products manufactured in these establishments are typically sold to wholesalers or retailers for distribution to consumers, but establishments primarily engaged in retailing bakery and candy products made on the premises not for immediate consumption are included."
The industry employs more than a million and a half people in the United States throughout the year, including batchmakers, meat packers, supervisors and managers, and packaging operators.
Food processing's vast majority of operations is in the private sector. This includes some 21,000 US companies that generate $750 billion a year in revenue, including impressive gains by smaller food and beverage companies.
These areas are among the largest in consumer spending on food:
Processed meat

Dairy products

Edible oils

Processed fruit and vegetables

Baked goods

Snack foods

Pet foods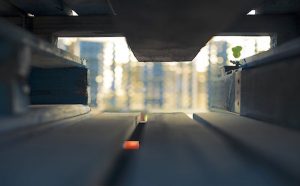 Businesses in the industry depend on their own logistics in order to bring in raw commodities and ship out partial and/or fully packaged inventory. They distribute this to:
Grocery stores

Warehouse clubs (i.e., Costco, Sam's Club)

Food service distribution

Vending machine distribution

Convenience stores
Given that much of these foods are perishable and require refrigeration, time is a vital factor for efficient distribution.
From truck to dock and back again, The Yard Ramp Guy is proud to provide a solid foundation for helping to streamline operations in one of our most essential industries.
___________
Quotable
Our man McCoy Fields prides himself on blog-relevant quotations. Okay, friend. We accept the challenge…though this one is so good that we're happy to let you win this week:
Because if it didn't work out, I didn't want to blow the whole day.
Paul Horning, Green Bay Packers running back, on why his marriage ceremony was before noon