A Bit of This and That
Highlighting recent news in our business of buying, renting, and selling new and used yard ramps, we bring you:
The Sale
Save up to $2,200.00 on all new standard mobile and stationary dock ramps from Bluff Manufacturing.
That includes $1,000.00 off the standard pricing and up to $1,200.00 credit on your freight delivery charges.
Act now: this promotion ends June 30, 2023.
To begin saving, click HERE.
---
Turnkey
We know that buying or renting is the first, essential step of putting your yard ramp into use. Getting it shipped and set up is the next step. This is the yard ramp two-step.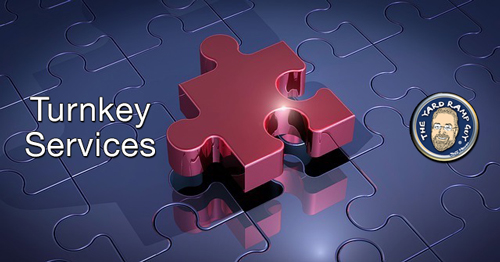 We gauged our customers' needs for turnkey services, and we put together a network of professionals around the country. Now you can have your rental or purchase delivered, off-loaded, welded, bolted, and positioned.
We're literally orchestrating the heavy lifting of the yard ramp so that you can focus on the heavy lifting of your inventory, your production, your sales, and your service.
About half of our customers take advantage of turnkey options, including:
installing anchors at docks

spot welding

managing equipment like cranes needed to offload a ramp from a flatbed
Our competition hasn't expressed much interest in providing these options. We didn't invent the wheel with our turnkey services; we just greased that wheel a bit, and the results continue to show a smooth, expedited, and safe way to put your ramp into use.
To learn more about our Turnkey Services, click HERE.
---
Testimonials
Recent comments from our customers:
"Contacting The Yard Ramp Guy saved the day for the United States Postal Service at a tight time frame: Holiday Season. The whole procedure and communication were awesome. The gentleman I first contacted was able to expedite the request, and the rental fees were just the right price. Pam was great with communicating the delivery & pick up. If we are in need of a portable ramp for next year, we will definitely use The Yard Ramp Guy again. This was a 5-Star experience!!!!" — Brenda C., Gov: Fed/State/Local, Los Angeles, CA 
"We recently purchased a yard ramp from you guys and it was overall an excellent experience. Coming from the sales world, I can honestly say that your team was a pleasure to work with and we will definitely keep you guys in mind for our first stop on any future yard ramp needs!" — Cory M., Construction, North Kansas City, MO
Read more testimonials HERE.
---
Financing Options
Want to retain more cash on hand? Our partner options create a path toward financing your equipment. All can readily evaluate your request, and all involve simple applications.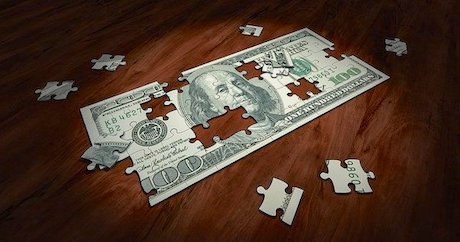 Advantages:
Immediate use of a mobile yard ramp or stationary dock ramp

More flexibility than a standard bank loan.

Better ability to amortize the the cost of a yard ramp over time.
That's more of your cash in house. As an added advantage, with or without the financing option, your can take advantage of The Section 179 deduction, a tax perk that allows full deduction of your new (or used) yard ramp as a business expense.
Learn more about financing HERE.
This week, our man McCoy Fields weaves together Gravity, Whipple Shielding, and Pizza. And it all has to do with space debris. And it all makes perfect sense.
Click HERE to be dazzled.