Service Doesn't Stop at the Door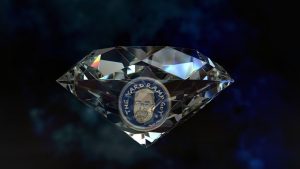 To review: The Yard Ramp Guy leads the field for buying, selling, and renting new and used yard ramps to customers throughout the United States.
Alongside—and very much connected—to that, our value-added services add layers of quality to help streamline your operations.
Three factors work in tandem to make the business successful:
1. Our Focus
We concentrate exclusively on the business of yard ramps.

2. Our Value
We provide great value to customers, whether buying, selling or renting yard ramps.

3. Our Network
We have developed—and continue to nurture—an outstanding network of specialized businesses that assist our customers in the transport, placement, and installation of yard ramps, (along with de-installation and return of rental ramps to our strategically located depots, where they are available for the next renter).
The descriptive term for transport, load/off-load, and installation services is Turnkey solutions.
Of course, many of our customers opt to handle these tasks themselves through their own or hired resources. But about 50% of our customers request some or all of our Turnkey Delivery and Installation Services.
Many customers do not have the skills, expertise, or time to perform installation tasks such as:
installing anchors at docks;
spot welding; and
equipment such as cranes needed to offload a ramp from a flatbed.
We've researched, contacted, and maintain a network of expert installers, wrecker services, welders, and other specialized services. And we provide these services without the customer needing to hunt, negotiate pricing or supervise installation, all of which can be quite time consuming.
Costs for these Turnkey Services are far below what many customers would incur in sourcing these types of services on their own. Customers who choose these Turnkey Services do so with the assurance that we provide them safely and professionally.
Not least, time is money: we also coordinate the timing so that any and every required turnkey service happens when the ramp or ramps arrive at the your location.
Our Turnkey Delivery and Installation Services provide a major assist to customers who want the great value of our yard ramps, in a transaction that literally does not stop at the door.
The Yard Ramp Guy delivers…and then can also unload and install, literally taking on the heavy lifting in a way that saves you time and money and allows you greater focus on the flow of your business operations.
___________
Quotable
So, McCoy Fields — X-ray quotation here for you to study:
X marks the spot.Anonymous