We continue our occasional series, examining the various industries nationwide that, in our experience, rely heavily on portable loading docks to increase efficiency.
The Best Event Has an Uneventful Loading.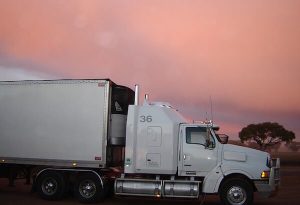 As we've mentioned throughout our Spotlight series, we're honored that our inventory works—smoothly and efficiently—in the background so that our customers can focus on their own business operations.
This situation is readily apparent in the Events Planning world, which can include anything from an Olympics ceremony to county fairs, car shows, film and TV location production, and trade shows.
Hosts and organizers of events depend on rapid turnaround to assure success. Some of this involves union rules: by regulation, workers are allowed to work x number of hours, and everyone wants to avoid overtime pay scenarios if reasonably possible.
And some of this involves scheduling.
For instance: if something is calendared at an arena or convention center, most often there are other activities scheduled before and/or after that event. This means time usually mandates that events planners assure effective movement, installation, and breakdown of supplies.
A great example of this is our work with the CrossFit Games. The company regularly hires a third-party business to coordinate logistics for its high-profile, well-attended games. Each event involves moving a tremendous amount of equipment—typically a million pounds or more—into and out of the location.
Our yard ramps have been instrumental in reducing load and off-load times for such events.
And this: location, location, location. For short-term rental scenarios and budget ceilings that events planners need to manage, availability of our inventory factors into their decision making process on whether or not to contract with us.
Toward that, we're proud to state that most of our rental ramps sit within 250 miles of 90% of the population, which means reduced delivery and return freight costs. Everybody wins.
___________
Quotable
We were tipping off our plays. Whenever we broke from the huddle, three backs were laughing and one was pale as a ghost.
John Breen, Houston Oilers