What We Do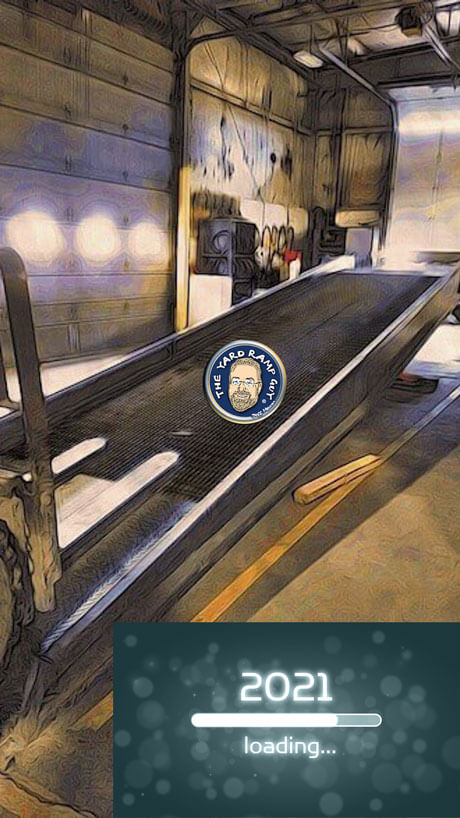 Reviewing our analytics from 2020, it occurs to us that the majority of people visiting The Yard Ramp Guy for the first time⏤especially in this blog space⏤might feel like they're walking into a movie (remember going to the movies?) halfway through the film. While we campaign to display our value propositions in a clear and compelling way on each page, clarifying the twists and turns of our business model might be in order here.
Of the tens of thousands of users visiting our website, the vast majority of them are coming here for the first time. That metric reflects a couple of things: first, they're finding us on the Internet, through a combination of what our web guy calls "triangulation"⏤using the various organic search engine optimization techniques and social media to help drive people here.
Second, those new visitor numbers reflect the fact that yard ramps simply last a good long time. A quality yard ramp has an average lifespan of some 17 years. We have a proud and strong number of companies with which we've conducted repeat business. It's just that they don't need our equipment replaced as often as, say, a new pair of shoes.
So, to be sure: The Yard Ramp Guy rents, sells, and buys new and used yard ramps throughout the United States.
That statement is in the top banner of every page on our site. And while we stock used inventory from a number of brands, our new inventory⏤whether in stock and ready to ship or requisitioned for fresh production comes from Bluff Manufacturing of Ft. Worth, Texas; Mid-State Ramps of Denton, North Carolina; and QMH of Rancho Cucamonga, California. Each crafts outstanding quality products and are the three leading makers of yard ramps.
Other manufacturers make quality yard ramps, though not, in our opinion, with the same commitment to the vertical product line. They also sell at price points beyond our business model. We would have no hesitation to re-sell one of their ramps as used. However, for most of our customers' applications, they do not match our goal for being the most reliable and lowest priced yard ramp dealer in the country.
We are, proudly, the leading Yard Ramp Rental supplier in the United States. As a testament to our success, other (much larger) companies followed our lead soon after we launched the service in 2011. Our difference? We provide Real Rental Inventory, Convenient Locations, and Streamlined Shipping/Delivery.
Since our founding in 2011, we've grown year-over-year to become the material handling industry's "go-to guy" for buying Used Yard Ramps. Our inventory listings are bolstered by our industry-leading Live Locator Map. This provides you with a visual tab on our ramp locations, and that helps reduce delivery time and freight charges of the yard ramp to your business.
Our recently-launched New Yard Ramps: In Stock and Ready to Ship are a Yard Ramp Guy innovation: the same quality inventory, only with no production time needed. They're at select locations right now, waiting for you.
Our Yard Ramp Guy Brokerage Service works like this: Instead of shooting you an insulting and time-wasting offer for your ramp, we share with you the market value based on our appraisal and the geographical location of your ramp. We handle everything⏤the quote preparation including obtaining freight quotes, off-loading considerations and follow-ups with the prospects. We will split the final sale price: 70% for you, 30% for The Yard Ramp Guy. Nope, that's not a typo.
Beyond that, and as a superb value-added service, our optional Turnkey Delivery and Installation Services has us doing the heavy lifting, literally so, for your off-load and dock installation needs.
Throughout any and every aspect of what we offer, you should expect and enjoy a respectful, continuous flow of communication when working with The Yard Ramp Guy. During your purchasing process, expect follow ups. While we process your rental or sale, expect updates. And expect a sincere thank you when our work is done.
Our foundational statement, in which we firmly believe:
We thank you for the opportunity to earn your business.
This week, our man McCoy Fields weaves his web . . .only this time it's an actual web. Spiders. Oh, my.
Click HERE to read McCoy's version of the world wide web.