The Yard Ramp Guy Goes Above and Beyond…Again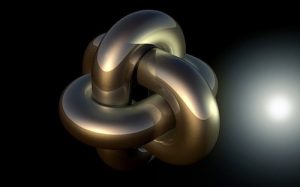 We've written before about a particular situation: fielding a request, knowing our inventory doesn't match requirements, and helping anyway. What is it about our willingness to help companies when we know it won't result in an invoice?
In our eyes, there's a difference between an invoice and a transaction. Yes, "transaction" can mean buying or selling. We prefer the alternate meaning: The action of conducting business; an exchange or interaction between people.
The easiest thing to do—in business, in meetings, in life—is nothing. The Yard Ramp Guy team most definitely doesn't like doing nothing.
So, here's something: A few weeks ago, we took a call from someone at a company whose wheel on a yard ramp had cracked in two. She was looking for a replacement. In an otherwise relatively simple scenario, the wheel had splintered from an off-brand of yard ramp that we don't usually encounter. And yet, we're in the industrial neighborhood ("the wheelhouse," as it were), and we promised to try.
She sent us photos and a brief description, which we forwarded to our contact at Bluff Manufacturing—trusted, trustworthy, well-versed in such parts. Our Bluff connection responded an hour later: Looks like a 12x3 resin wheel with a 1" roller bearing; suggest replacement with a polyurethane tread with a cast iron core roller bearing; get away from the plastic resin wheel. See caster guy info below. Let me know if this helps.
There's a great benefit in having deep, professional relationships of mutual trust. As in: Bluff wouldn't issue an invoice for this, either, though it did engage in the transaction.
We forwarded the information, recommending she replace both wheels for that ramp unit, and simply requested that she keep us in mind down the road for any yard ramp rental or purchase situation. She wrote back:
Jeff, 
I guess your name says it all...you are in fact the MANN!! Thank you for all of your assistance and I will gladly give the contact a call and see what we can work out. I have truly enjoyed speaking to you. Thank you again for all of your assistance.
We reached out to her a couple days ago to see if and how things have progressed. They're in the process of ordering, finalizing the shipping part. The seller—that contact Bluff forwarded to us—had already walked the warehouse manager through the fairly simple installation procedure.
Why did she contact us? "It just so happened that in my Google search, The Yard Ramp Guy popped up," she said. "Jeff answered the phone, and he was very polite. The Yard Ramp Guy did everything, if not more, within their means to help me get a new wheel."
To summarize: a woman called us about an off-brand broken wheel. We reached out to Bluff. Bluff sent us probable specs and a contact who sells those wheels. And even before the transaction, that contact had already walked the manager through self-installation.
All of which we find remarkable and refreshing.
This week, our man McCoy Fields implores us not to behave like lemmings because, well, not even lemmings behave like lemmings.
Check out his terrific insight HERE.