Ready for Their Close-Ups
Over our near-decade in business, we've placed mobile yard ramps and stationary dock ramps in all but one of the 50 states. (Alaska: we've got eyes on you.) Given the nature of commerce, population and traffic lanes, some cities and regions buy and rent our inventory more than others (though one of our very first sales was to a hay farmer in Wyoming).
What continually amazes us is the geography in which we discover our yard ramps placed into service. Traditionally, we picture a ramp at a loading bay, surrounded by a concrete or asphalt lot. And there are plenty of those: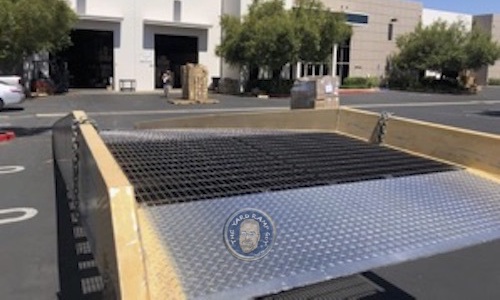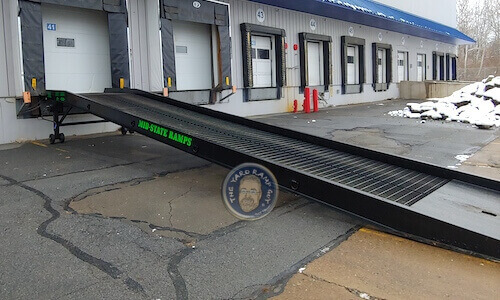 Fun Fact: Whenever a mobile forklift ramp or stationary dock ramp moves from one location to another, we ask the renter or the depot to send us a series of photos so that we can provide you with the most updates images on our website.
We've seen our inventory placed into service in the most surprising of locations. We give you:

Sometimes we simply love seeing the dramatic skies above our ramps: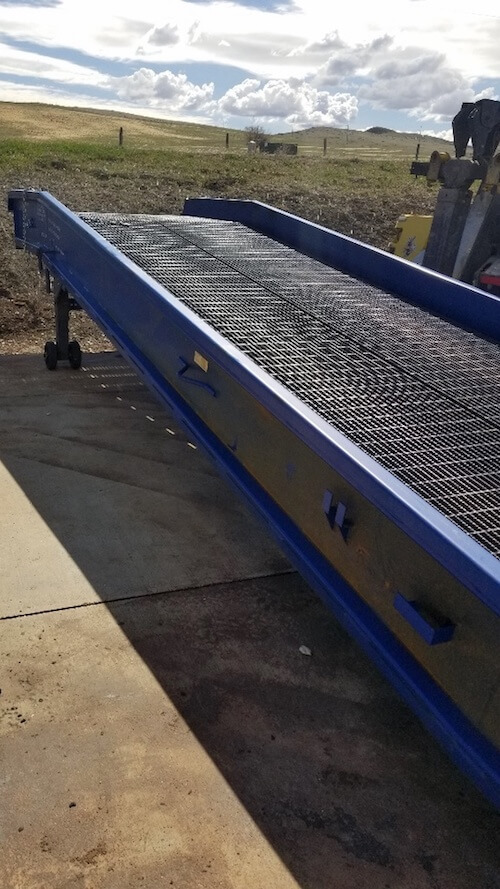 Our ramps can withstand the elements. Remember snow? If not, wait a few weeks. In the meantime: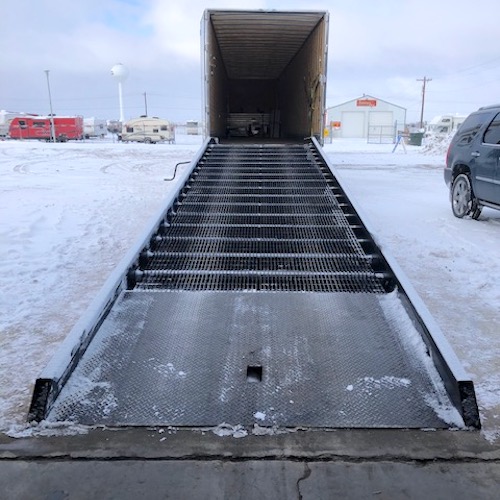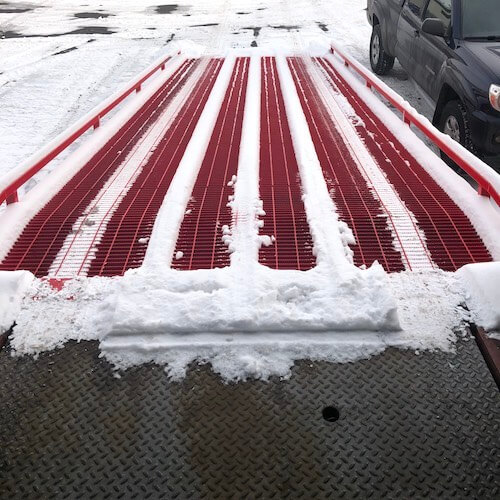 At certain junctures, our yard ramps reflect a sign of the times. Remember the terrible wildfires on the West Coast from a few weeks ago? We moved this rental ramp to Tracy, CA in September. The ash and smog that gave California ⏤ and, for a time, a good portion of the country ⏤ that eerie, Martian-like atmosphere is captured powerfully in our customer's photos: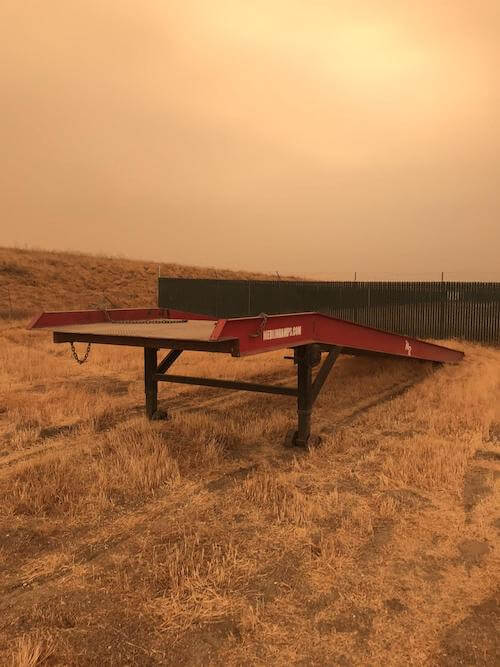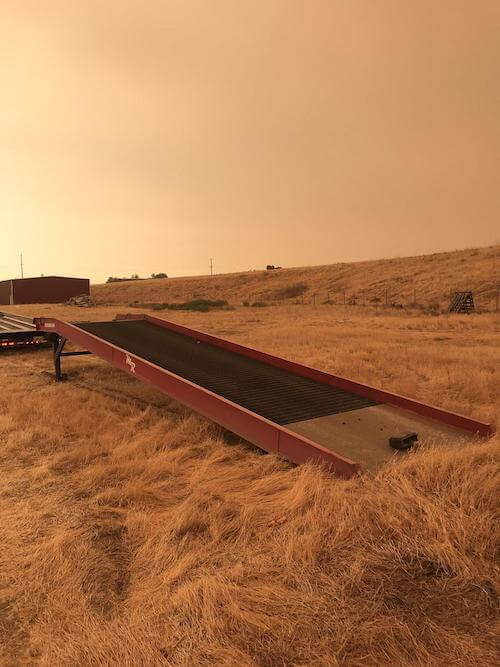 With all that, our favorite candid photo is this one. We can't tell you exactly what's going on here, though it really seems like our responsible renter looks to have tied his ramp to a tree before he went into the mall to catch up on some shopping: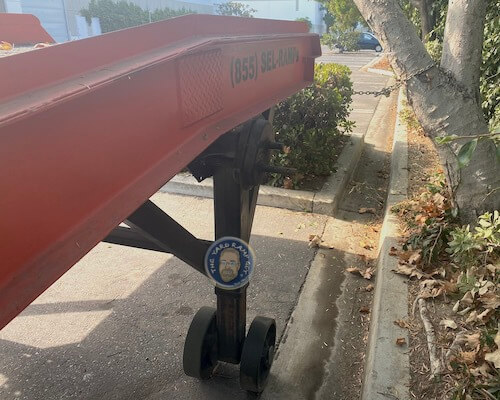 This week, our man McCoy Fields, goes takes the slippery slope and teaches us all about funiculars.
Click HERE to see how he put the "fun" in funicular.