Going Above and Beyond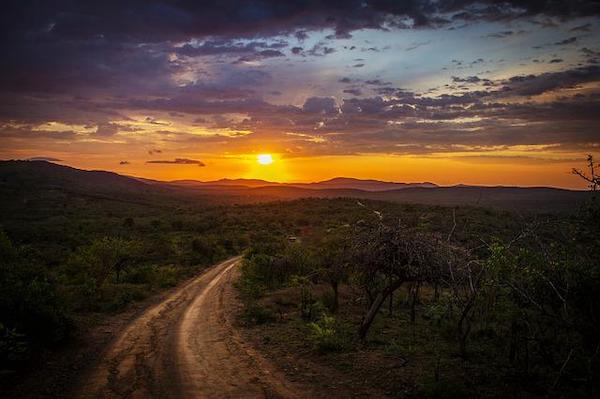 The Yard Ramp Guy team loves a transaction.
You might naturally think that scenario involves an invoice: the customer buys or rents a mobile yard ramp or stationary dock ramp from us to help streamline their operations, and we generate an invoice.
Of course, we like that. Everybody wins.
The scenario we're focused on today is a different sort of transaction:
"A communicative action or activity involving two parties or things that reciprocally affect or influence each other."
In these situations, the exchange is of ideas and typically doesn't involve an invoice.
We rent and sell industrial yard ramps big enough for a forklift to pass through. Time was when we received a number of requests for ramps for smaller applications, like smaller, shorter inclines designed to traverse a couple steps from a walkway to the front door of a residential home.
The percentage of our qualified leads is pretty darn great these days, thanks to the work of our SEO guru (whose expertise in the mysterious world of algorithms and word competition has caused us to believe in magic).
Still, the occasional request slips in that's not the right match between what we offer and what someone needs. Example:
We recently fielded a request from someone who needed to place a large RV on a property in the desert. His glitch: the point where the paved road met the unpaved dirt road involved a significant dip. And so, he was looking for an inclined plane.
The Yard Ramp Guy's approach to business includes the notion that the only thing worse than needing to say no is to not answer at all. Here's the response from Jeff Mann, our Founder and President:
"Your application is quite unique. Our ramps won't accomplish what you describe. But I hate saying that and not providing any ideas or direction. If you send me the location where your RV is going, I could Google Earth and see if I might have an idea for you. I'll likely have additional questions. If so, I'll give you a call."
The next day, we received this response:
"Thanks so much for your reply. I knew it was a real shot in the dark, and I came up with some other solution ideas that I'm implementing tomorrow when it's delivered. So hopefully it works! Anyway, thank you again for the reply and for the offer to brainstorm another solution. I really do appreciate that and it speaks highly of you and your business."
We don't do such things for the accolades (though that feels good, too).
As Jeff Mann says, it's good karma for the business soul.
This week our man McCoy Fields has some issues with sand. And, as is usually the case, his issues are the world's issues.
Click HERE to see what's the rumpus.