The Benefits of Financing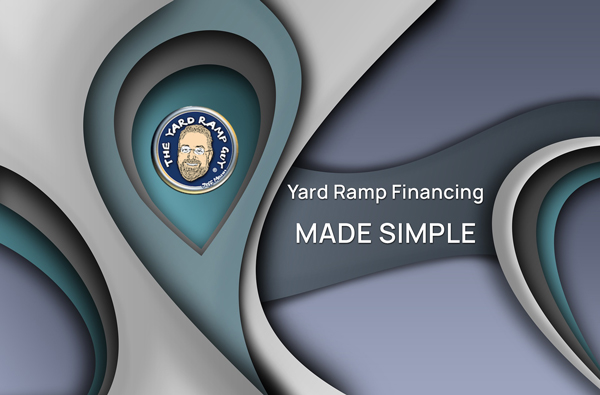 Business owners in many industries have waited to see if things calm down before they decide to buy equipment. Things haven't calmed down.
From steel tariffs to the pandemic to inflation to distribution bottlenecks, we've all experienced economic disruptions these past four years.
More recently, there's been this combination of interest rate hikes, nobody knowing if there's a recession approaching, and prices not coming down.
And that, says, Gary Evonsion, Senior Vice President at Crest Capital, "makes an even more compelling reason to finance your equipment."
Crest is one of three partner options we offer for the financing of your new or used yard ramp purchase.
About March of this year, Gary saw an uptick in financing requests. Smart money is that business owners saw this, as an optimal time to buy. (Quick: before more economic surprises, eh?)
With financing, "you write it off your bottom line," says Gary. "It accelerates your depreciation. Instead of getting the benefit over a five-year span, you receive the benefit immediately, and it's larger."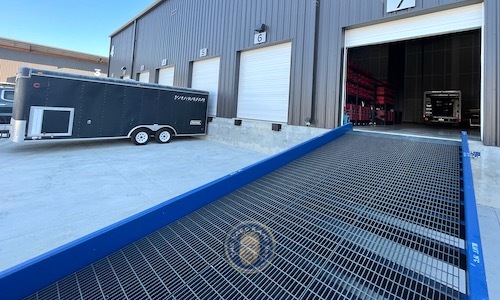 There are a number of strong reasons to finance your equipment, including:
Immediate use of a yard ramp from our quality inventory, meeting your specifications and requirements.
Greater flexibility and fewer restrictions than typical bank loans.
With a payment plan, your ledger can better absorb the cost of a yard ramp over time.
Tax advantages (especially the Section 179 deduction): In most situations, you'll be able to deduct the full cost of a yard ramp as a business expense.
Whether cash on hand is a challenge for your business operations, or you just want to keep more of your cash in-house for working capital, the ability to deduct that yard ramp (and other equipment, up to $1,080,000) is a boon to business owners, especially in uncertain times.
Note that the certain time here is putting your equipment into use by December 31st in order to qualify for the 2022 deduction.
— —
Gary Evonsion is featured in a recent video that's a great primer on equipment financing. Click HERE to watch.
This week, if our man McCoy Fields quickly gets to describing a delay.
Click HERE for his timely essay.