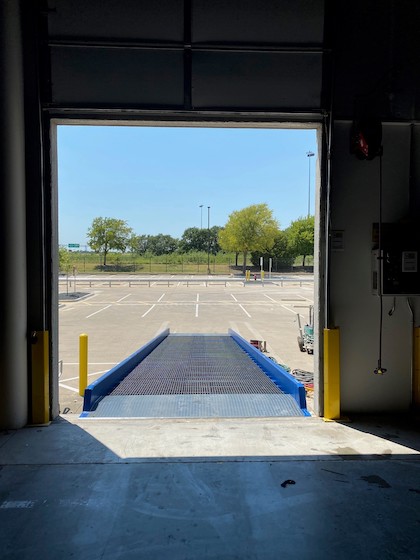 There's Still Time to Save.
We often discuss the great benefits for companies taking Section 179 deductions. Essentially: Section 179 allows businesses to write off the full price of qualifying equipment, up to $1,050,000 for the year 2021.
Read the details HERE.
Our friend at Crest Capital (one of three fine financing companies we refer customers to) runs a great, informative blog. Calls himself The Lease Guy. He highlights two Section 179 scenarios:
If you can be guaranteed delivery by 12/31, buy it right now. As in today, not tomorrow. If you are paying cash, great, go do it. If you are financing, get your financing lined up immediately (hint: we can help). Getting it now can make a big difference in delivery. 12/31 is coming fast.
If delivery by 12/31 is iffy, maybe consider used? A preowned piece of equipment has the advantage of being right here, right now. If that works for you, definitely consider it.
The Yard Ramp Guy has both of those scenarios covered. Here and now, even at the cusp of 2022, we might still be able to get a brand new yard ramp delivered for you to put in service by that end-of-year deadline. (Everything depends on production flow and delivery, depending on your location and specification requirements. Contact us at 888.977.4224 for a more definitive answer.)
As for the Lease Guy's second point: yes, by all means, consider a used forklift ramp.
You have some advantages to buying used:
While they're not brand new, used yard ramps do retain quality and structural integrity for many years.
Buying used helps reduce the carbon footprint.
A number of our yard ramp inventory is available for immediate delivery.
We've also recently enhanced our website by displaying The Yard Ramp Guy's New and Used Loading Dock Ramp Inventory by Region. This allows you to easily focus your search, whether your business operates on the West Coast, Central States, or East Coast.
| | | |
| --- | --- | --- |
| | | |
| (Golden) Gateway to the West | Archingly Central | Along the East Coast |

And this gem, hiding in plain sight: a number of our yard ramps are, by our definition, New:
"Direct from the factory or parked at one of our depots, this ramp is no more than six months old. It includes safety chains and a mobility device (if applicable). There are no blemishes other than limited oxidation from normal exposure. Hand-cranks or hydraulic systems are new and function as such."
There's no time like right now to take advantage of optimizing both your company's work flow and your tax situation.
This week, our man McCoy Fields discovers that roads are literally roadmaps of history.
Click HERE to absorb his coordinates.