If You're Unloading, We're Interested.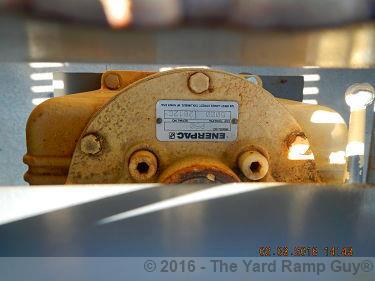 We know all sorts of reasons why businesses need or want to sell their yard ramps. These include specification changes to accommodate larger inventory, moves to different locations that require new ramp configurations, and companies updating/upgrading their equipment.
Early on, the Yard Ramp Guy established a business model for partnering with those in the market to sell their yard ramps. Our goal was—and is—to dominate the used yard ramp marketplace. Our secret? We partner with sellers instead of haggling with them.
Here is our approach:
We share with you the market value of the ramp that's evaluated through our appraisal and your geographic location.

We recommend and then agree upon the asking price.

We confirm the sales negotiation strategy.

We post the used ramp listing on our site.

We work on your behalf to sell the yard ramp.
As with each and every one of our transactions, we utilize our seasoned experience to match our potential customers' requirements with the right selection. So, the process can take time—from literally hours, before we've even had a chance to post on our website, to weeks and months.
Bottom line: we will split the final sale price. You take 70%. We take 30%. That is not a typo. 70-30. Our competition scratches its collective head over our leaving so much cash on the table. We know our numbers, though, and we're proud to differentiate ourselves in the industry. It's a win-win situation for everyone involved.
We've made your selling process simple and streamlined. Fill out our form, and then send us your best set of photos of your ramp. We look forward to partnering with you.
Yes, Grasshopper…
Reminder: the Grasshopper Entrepreneur Scholarship deadline is April 30th. $5,000 to the winning essay for beginning or continuing college students. We're proud to be a Grasshopper client, and glad to share their fine initiative.
___________
Quotable
I don't know. I only played there for nine years.
Walt Garrison, Dallas Cowboys fullback, when asked if Tom Landry ever smiles