You can get lucky but few listings limit its marketplace usefulness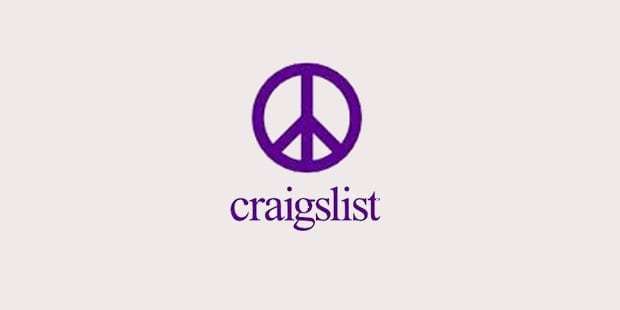 Craigslist's wide popularity makes it an efficient channel for buying and selling items locally. Certainly, over the past 20 years, it has largely replaced newspaper classified ads as the go-to place for sellers of all types of items and buyers looking for inexpensive used items. What can be better? You post an item, free of charge, and wait for email responses from interested buyers who come to pick it up from you with cash in hand!
When it comes to Craigslist, one usually thinks of an online marketplace for old toys, bicycles, and cheap second-hand furniture. That said, the site's "Heavy Equipment" category does accommodate forklift ramp sellers.
Selling anything on Craigslist is quick and easy. After setting up an account, you create your listing, providing a description, price, and uploaded photos. Craigslist's focus is local, so your listing will only appear to users in your defined location. After all, being able to transact purchases in person is a big part of Craigslist's appeal, while not having to worry about shipping and getting paid. Each listing that you post can appear from 7 to 45 days, depending on the city and category. Resellers, on the other hand, can post ads and pay $5 per listing to appear in non-local results for 30 days.
How effective is Craigslist for buying and selling portable loading dock ramps? We think it's a mixed bag. Why? The lion's share of searches made by shoppers of used yard ramps are made on Google. That's where buyers find the most results of resellers (like The Yard Ramp Guy) and manufacturers with used yard ramp listings. In addition, that's where most sellers put their ad dollars to work, so search engines are where you see the highest concentration of listings.
Know that Craigslist's Heavy Equipment category has sparse postings for yard ramps, which might be your greatest opportunity: Say a buyer wants to find and inspect a ramp locally. The minimal effort involved in using Google for a search like "craigslist used yard ramps in Miami" makes it very worthwhile to give it a try. (Local searches are extremely popular.)
The same goes for sellers. It's cheap (remember, free if not a reseller) and postings can be created in a matter of minutes. The ease of posting makes this entirely worth trying.
Buyer & Seller Tips:
Craigslist is rife with scams. Use common sense when examining replies. Ignore, for example, replies written in broken English wanting to buy without ever looking at it and asking questions about how to pay you (their goal is to hack into your back account!). Click HERE for more information on spotting Craigslist scams.
Include detailed information about what you're selling in your posting. High quality photos are essential.
Your posting is limited to your city and state. If you want to expand to surrounding states and cities, you'll need to create separate posts for each city/state region.
Of course, we believe that The Yard Ramp Guy's brokerage service is the right choice for selling your ramp quickly and efficiently. Over the past 10 years, we've become the go-to place for buyers and sellers interested in one thing: yard ramps.