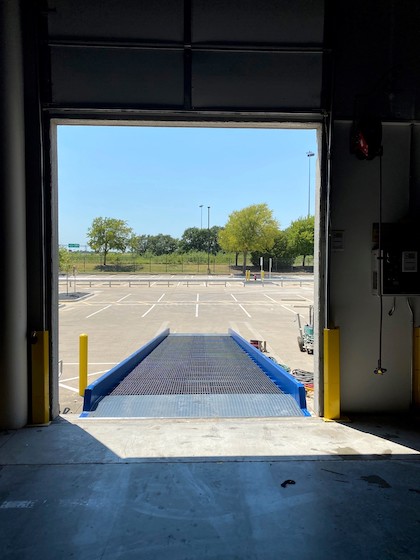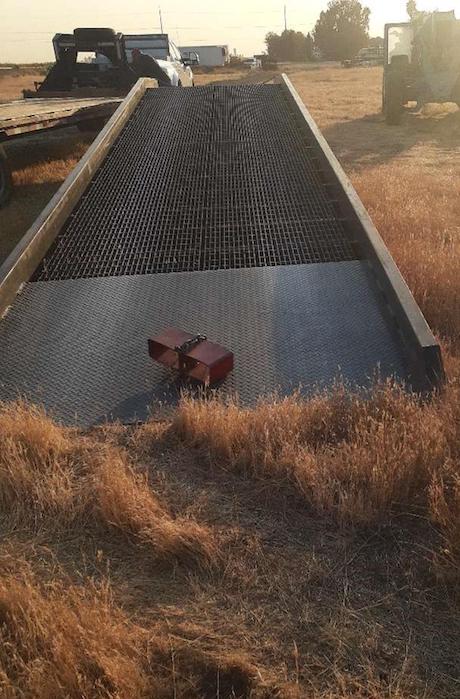 ---
SAMPLE PHOTOS:
Here's an example of a great set of photos to showcase a ramp (click to enlarge):
TESTING HYDRAULICS
To test the hydraulic system, tie a weight to a string and hang from the top edge of ramp. Pump ramp as high as it will go. Measure distance of weight to the ground. After 24 hours, measure the distance of the weight to the ground. If ramp has not held at highest point, hydraulic system requires regular maintenance (minimum) or repair (replacement of gaskets—moderate; replacement of cylinders or motor—maximum). The condition of your ramp's hydraulic system only informs us as to the best way to market and price the unit.
LOADING
Loading the ramp is the responsibility of Seller. Ramps typically require either one 8K-lb capacity forklift or two 4K-lb capacity forklifts to load to a flatbed. The Yard Ramp Guy will research and negotiate for a nearby heavy-duty wrecker service to load ramp should seller not have their own safe means of loading.