Been There, Still Doing That
If you view the arc of Jim Kunze's wealth of professional experience, there's no straight line from point A to point B. And he's rather humble about his remarkable accomplishments. The challenge here was finding the right way to summarize an appreciation of this man.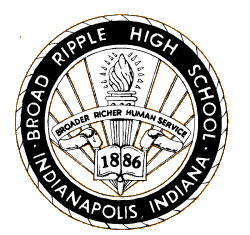 So, we studied our notes and went back to his education, looking for clues. "Single family dwelling in modest neighborhood, Indianapolis, IN, Broad Ripple High School." Sure enough, there it was, hiding in plain sight. On his high school's emblem:
Broader Richer Human Service
Individually and collectively, these four words create a fitting description of Jim and our appreciation of him. Yet, there's so much more about him that we're eager and proud to share.
After Mike Myers, our Sales Consultant, sets your order into motion, Jim works as our Sales Coordinator to turn it into a completed transaction, finding the most efficient way to deliver your yard ramp. He calls it "classic sales and execution work." We call it his humbly making the difficult look easy.
His father was an accountant, his mother an office administrator. Purdue University, B.A. in management and marketing. Army National Guard. A dabble in law school. And then he moved fulltime into the sales management world.
An early job with Proctor & Gamble gave Jim the fundamentals of consumer marketing and sales, managing its northern Ohio division for six years. "I spent about a quarter of my time as a sales manager devoted to training people wo were working for me," he says. "Proctor & Gamble really worked their tail off at teaching people how to do things and remain accountable for those lessons learned."
He transitioned to household healthcare products for Warner Lambert in New Jersey, running the sales and consumer promotion department and delved into brand management.
"At that point," Jim says, "I had one and two-thirds kids and wanted to move from the east coast for raising them to a permanent location for school." Jim and his wife chose the Chicago area, which also offered a wider variety of job opportunities.
He worked with Esmark, the holding company for Swift & Company (turkey and bacon, agricultural chemicals) and soon started a sales promotion business. As companies began unloading otherwise profitable businesses in favor of brand building, Jim quickly learned that retailer power had grown to the point that marketing became the dog instead of the tail.
He then worked with an agency focused on consumer impact and brand building; this became known in the industry as Shopper Marketing. The work included strategic placement of Sunday newspaper inserts—say, coupons distributed within a three-mile radius of grocery and burgeoning big box stores. It was, in a way, the precursor to today's ad geo-targeting on the Internet.
Jim poses this question that resonates with us: "Who'd you rather do business with: someone who could keep your business from going under or someone who could help your company grow?"
And then he took all that experience into "becoming a resource of my own, in business for myself, building a client base." His wife received her Master's in Theology and is now a pastor. Their older son is an electrical engineer. Their daughter holds a degree in management and is a figure skating coach. Their younger son focuses on building computer and computer systems.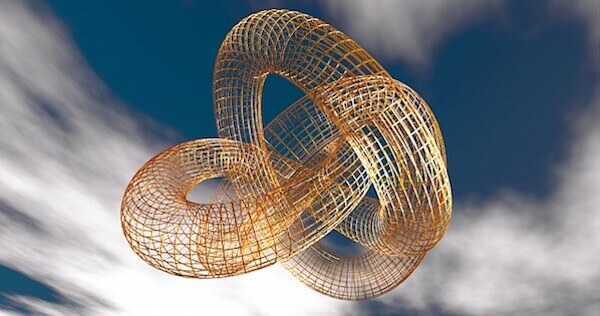 Jim met Jeff Mann, The Yard Ramp Guy's founder and president, two years ago. "We met and talked," Jim says. "I liked Jeff as a human being, which is important to me. Jeff's ethics are extremely strong. You can't lie about being an honest person. Either you are or you aren't. I am and he is.
"What differentiates Jeff from his competition is a better value proposition—not just a lower price, but also we'll give you what you need when you need it. It's a good system for conversion and execution that's cost effective, yet adds value added in the service area. When the customer is waiting for a transaction to happen, there's clear, concise information and communication. The desire is to provide better, best-in-class service along with a price structure that is as good or better than the competition."
This becomes not just a price, but also a better product. Jim says, "Jeff's done that by not just relationships but also having a network of used ramps around the country. It provides meaningful solutions that drive down the cost of transportation. It's a value delivery and Jeff's done a good job of branding himself.
And, well, those who know Jeff Mann know that he won't take that without offering some perspective.
"You can get someone smart and you can get someone with experience," says Jeff, "but when you have someone with wisdom…I'll take wisdom over smarts and experience. And when you have someone with all three, well, it's the best of all possible scenarios.
"Jim provides a compass at times for me: Am I thinking about this the right way? Is there a different way to think about it? Here's a man with incredible experience over the decades. It's the integrity Jim applies to every single thing he does, whether it's with the customers, the vendors, with me, or the company as a whole. It's a constant.
"From a personal perspective, he does this with warmth and with great dignity."
That's Jim Kunze, yard ramp Renaissance man.
___________
Quotable
Okay, McCoy Fields. So, we miss landing on the same letter in the quote-off. No use crying over spilt alphabets. Onward:
One of the truest tests of integrity is its blunt refusal to be compromised.
China Achebe