Or: Jim's 25 Calls Before Noon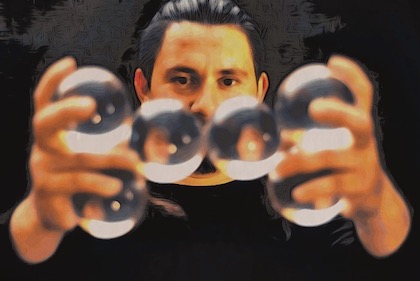 Business is strong. That surprises us, and in all the best ways.
It's not like we've been sitting on our hands these past 14 months as we witnessed and experienced the trajectories of the pandemic.
Still, it does seem that we've turned a corner on COVID-19. The vaccination rate rises. Restaurants are opening back up. People are flying again.
And we're busy. Here's an example:
This morning, Jim Kunze fielded and placed more than 25 phone calls before noon.
Jim's our Sales Coordinator. Jim's what happens after the sale or rental of your yard ramp, handling both the big picture and granular details of getting your ramp delivered, off-loaded, positioned. It's often complex work; he makes it look easy. Jim's quality, and he's assurance, and he's quality assurance.
So, those 25 phone calls. Today it happens that we're delivering yard ramps in seven states. Florida. Georgia. Illinois. Louisiana. Missouri. Texas. Each has its particular set of delivery situations. Any number of things can go wrong—a stalled truck, inclement weather, and so on.
For one of those deliveries, the customer is leaving town, needs to make his flight. And so the ramp has to be there, and the wrecker service needs to arrive at the same time. And everything needs to be finished by 2pm.
Jim describes all of this humbly, without a hint of complaint. Seems that he welcomes the challenge of juggling so many ramps simultaneously.
Manufacturers across a number of industries have issues with keeping up. Steel is in short supply. It's tough to get lumber these days.
And our business is strong. It's a curious situation. Like Jim, we proudly welcome the challenge.
This week, our man McCoy Fields takes us on a truly nutty journey.
Click HERE to see how he cracked the mystery.