The Yard Ramp Guy Contributes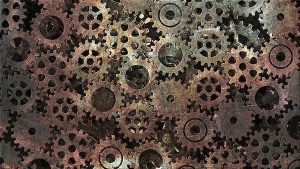 When Jeff Mann founded The Yard Ramp Guy in 2011, he brought nearly three decades of experience to champion the value propositions of his new business. Throughout this time, the priorities of his endeavors have remained steady: proactive communication, asking the right questions, exceeding expectations.
As he says, if there's bad news to share (like, say, a rare delivery delay due to weather), it's always the better approach to share that news, not hide it. And offer suggestions and resolutions along with that news.
The approach continues to work. The Yard Ramp Guy continues to grow—in reputation, in connections, in revenue—year over year.
Among the many complexities that continue to impress is the variety of industries, as seen through the prism of yard ramp utilization. Whether it's a stationary dock ramp secured to the loading bay or a mobile forklift ramp easily moved in and out of position, collectively these industries paint a virtual picture of the US economy.
Here, then, is a snapshot of industries The Yard Ramp Guy proudly serves:
Agribusiness. Farm to table and way points between, agriculture is a pillar of the nation and contributes more than a trillion dollars to the US GDP each year. Easy to project yard ramps easing pallets of foodstuff from raw form to processing and from packaged to distribution centers.
Construction. The industry contributed nearly $650 billion to our GDP—in the first quarter of 2019 alone. That's some 4% of the entire annual GDP. It covers federal, state, county, city, and personal (i.e., housing) projects. Where do we come in? Truck-to-dock delivery of raw material. On-loading of finished products. Access to warehousing and distribution.
Manufacturing. Yes, there's talk of a recession descending on the economy next year. With or without, U.S. manufacturing—of physical or chemical, of commodity or component—is impressive. We produce more than 18% of the world's goods. That was $2.33 trillion, accounting for 11.6% of the nation's economy.
Whether with portable yard ramps or stationary dock ramps, we're honored to provide inventory that helps keep the economy moving forward.
This week, our man McCoy Fields returns to space (yes, he's been there before) and finds a bunch a junk. And then he helps us navigate safely through it, back to Earth.
It's his world. We just live in it. Click HERE.