Weather or Not...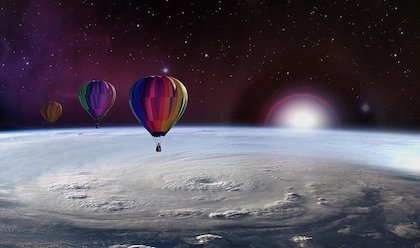 First, our thoughts and hopes are with those affected by Hurricane Ida. To your health and safety.
In the perspective of our industry, and as if the pandemic and the steel surge weren't enough, we now have the economic remnants of that storm to contend with.
Picture a house-that-Jack-built scenario. When it comes to steel, we import what we don't forge in the United States. That imported steel enters the country through ports. From there, it's delivered ⏤ largely via rail and truck ⏤ to manufacturing plants, and from there perhaps to a seller/reseller before it arrives at the end user.
S&P Global Platts reports:
"A total 1.04 million st of steel products were imported into the port of New Orleans in 2020, in addition to 3.51 million st of iron products and ferroalloys, according to data from the American Iron and Steel Institute.
"The port of New Orleans is also a hub for steelmaking raw materials, particularly pig iron, with 2020 pig iron imports totaling 2.61 million st and iron and steel scrap imports at 378,905 st, according to the AISI."
Early assessments show that while the port of New Orleans suffered no major damage, "A steel trader said he expected the port to remain closed for about a week and it would take 10 to 15 days for operations to go back to normal following the storm."
That scenario pushes back many timetables. With expected deliveries being delayed, manufacturing plants, already on deadline, typically source alternate suppliers. That takes time. Freight companies are delayed, with carriers reassigned, as everyone waits for the backlog to unknot. That also takes time.
Whether pandemic or weather event or something else: delays happen. How did The Yard Ramp Guy prepare for such events?
Last year we introduced New Yard Ramps: In Stock & Ready to Ship into our inventory options. We've located them in a dozen cities across the nation.
The end result?
Fast delivery, in which you can place your order Monday, pay us Tuesday, and receive your ramp as soon as Wednesday. This reduces your wait by up to two weeks for a new yard ramp.
Reduced freight cost. With shipping from our strategically-placed locations, freight lanes are more likely to be much more favorable, saving even more time.
In good times and bad, we're ready to help streamline both your delivery and your operations.