Keeping Cash on Hand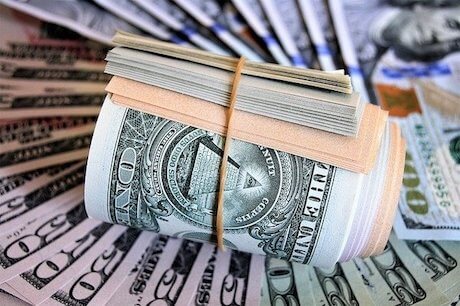 Our trusted friend Gary Evonsion at Crest Capital forwarded us a fascinating angle on the financing landscape for business in this uncertain time of the COVID-19 pandemic. From a recent blog entry:
"With many businesses forced to shut down for a few weeks, it's only normal that some companies put expansion or improvements on hold for a bit.
"And while no lender...is unaffected by this, I have noticed a distinct new business borrower who has suddenly come out of the woodwork: the successful 'we have money in the bank and an excellent credit score' company that doesn't need equipment financing, but is doing it right now to preserve their cash reserves."
That approach informs what a number of their customers describe as getting "the equipment now while keeping your cash reserves in the bank for other things."
Scott Hirz, Account Executive for ACG Equipment Finance, handles our financing program. "Conserving cash is always the name of the game," he says, "no matter what the economy is."
Financing a mobile yard ramp or stationary dock ramp benefits your business in a number of ways:
Y

ou gain immediate use of the ramp, one that meets your specs and requirements.

You have greater flexibility, with fewer restrictions, than typical bank loans.

Your ledger can better absorb the cost of a yard ramp over time with a payment plan.

Tax advantages (especially the Section 179 deduction): In most situations, you'll be able to deduct the full cost of a yard ramp as a business expense.
The Section 179 deduction is especially attractive for businesses. For 2020, you can deduct up to $1,040,000 for equipment purchases (including yard ramps).
In good times, and in these uncertain times, all of this can help your company keep more cash on hand for working capital.
Stay safe. To your health.

Jeff Mann
Founder and President
This week, our man McCoy Fields digs back into his archives to honor the truck drivers, who are keeping our supply chain as regular as they are able in tough times⏤in part by knowing how to use a runaway truck ramp.
Click HERE to experience McCoy's angle.