It's All in the Wheels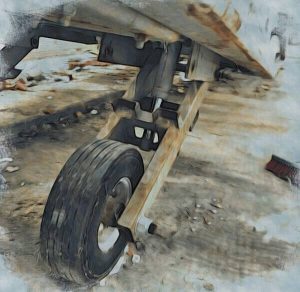 Our current inventory shows portable yard ramps ⏤ for sale and for rent ⏤ that weigh anywhere from 3,700 to 6,235 pounds.
A majority of these reflect the industry's popular specifications: 20,000-pound capacity, 84-inch width, and 36-foot length, with a weight of some 6,000 pounds.
Six thousand pounds. That's three tons. It's also (since you asked) the approximate weight of the tongue of a blue whale, half the weight of an African bush elephant, and two-fifths the weight of a Tyrannosaurus Rex.
So, our industrial equipment is heavy. About 2,500 pounds heavier than a Ford Taurus. If you have a stationary dock ramp, it's likely bolted to your loading bay.
(If you require assistance with that upon purchase or rental, and many of our customers do, our turnkey services provide an excellent way to keep you focused without worry on what you do; we'll take care of the heavy lifting.)
We want to reassure you on the ease with which our customers are able to move their portable yard ramps. You'll see the process in the accompanying video.
The forklift approaches.
The fork slides into the ramp clamp opening.
Forklift raises the fork.
The bottom of the yard ramp lifts off the ground.
Forklift moves to the needed repositioning.
The wheels on the other end of the yard ramp assure stable, balanced movement.
Yes, there are always variables. For example, your warehouse grounds might have some tighter turns, requiring a few more pivots of the yard ramp.
Yet, a qualified forklift operator will easily and safely reposition a yard ramp. Time after time.
Have a look:
This week, our man McCoy Fields switches back to the Stelvio Pass switchback in Italy. To our delight, he's a bit grumpy about the whole experience.
Click HERE to get transported to Italy.