Spheres (and Ramps) of Influence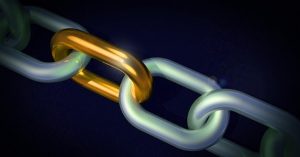 In politics, as in trade and the economy, there's a term known as geopolitical plate tectonics: if one superpower gains an advantage with a nation or region, another superpower will establish an advantage with a neighboring nation or region.
Think of NATO and the old Warsaw Pact. Or Arnold Schwarzenegger's movies, timed to compete with Sylvester Stallone's movies.
Alliances are rarely static. And so, the use of "plate tectonics." Alliances shift. Things change.
We're not political scientists. We buy, sell, and rent quality new and used yard ramps. Still, we feel the effects of geopolitical plate tectonics, especially when steel is caught up in trade and tariffs issues.
The industry has experienced something of an earthquake this year with tariff news. From manufacturing to logistics, prices bumped up—the result of real and projected costs.
That pricing on the actual, tangible foundation of our enterprise—namely: the steel components of our yard ramps—has a house-that-Jack-built effect on most every aspect of our business model.
So, it's a bit of a surprise when we discover that "the United States was the world's fifteenth-largest steel exporter in 2017."
We don't know the nuances of the import-export steel scenario, such as the quality of steel on our exports vs. the quality of our imports.
What we do know, courtesy the U.S. International Trade Administration, is that the two largest importers of our U.S.-manufactured steel are Canada and Mexico. 
These are the spheres of influence and geopolitical/geobusiness plate tectonics at work. All informed by our real and projected pricing structures.
Thanks to The Yard Ramp Guy's reputation and deep, mutual, professional trust between us and our manufacturers, we're able to keep our prices competitive.
Through all the rumblings—of tariffs and trade wars in geobusiness plate tectonics—what doesn't change is our commitment to quality, attention to detail, and transparency.
Our man McCoy Fields digs to China, then digs in China, and he finds a startling number of people sleeping in old bunkers.
Click HERE to dig into it.