Forklift Ramps Within Favorable Alaska Freight Lanes
Quality Forklift Ramps for Sale and Rent in Alaska
(to the tune of "Yesterday")
Yesterday all my yard ramps seemed so far away.
Now it looks as though they're here to stay.
Oh, I believe in new ramps, hey.

Suddenly loading's half the time it used to be.
There's a profit that's just pleasing me.
Oh, yard ramps help so perfectly.

Why I never bought, I don't know, I couldn't say.
Now I have my ramps, they're a great valet.
From Prudhoe Bay to Anchorage, and from Fairbanks to Homer, The Yard Ramp Guy covers all your needs for quality forklift ramps in Alaska.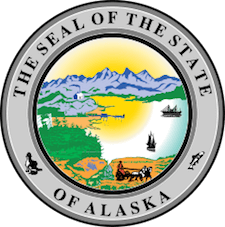 Ramping Up The Last Frontier
Alternate Take
Here's another version of our Alaska song:
The Yard Ramp Guy: Your Strategic Partner
The site presents what we trust is valuable information about our company, yard ramps in general, and what you should expect when working with The Yard Ramp Guy. We work daily with clients of all types, including: manufacturing, recycling, agribusiness, building materials, construction, distribution, and shipping.
We update our listings regularly. Contact us: We'll work diligently to find the right forklift ramp for your business needs in Alaska.
And be sure to see our industry-leading Live Locator Map. The map provides you with up-to-date locations and connectivity to the details and photos for all our quality forklift ramps for sale and for rent.