Just as Strong...And Safer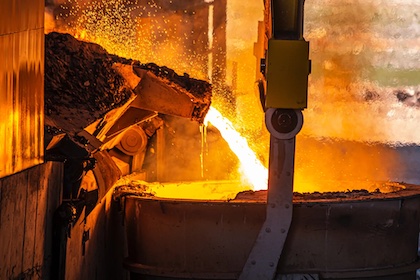 We've kept our eyes on steel. So much in our business depends on the quality, price and availability of steel.
It's no secret that steel production is a major source of greenhouse gas emissions. No matter what side of the global warming debate anybody is on, we daresay there's consensus that pollution isn't pretty. Or healthy.
Some of what we've followed in steel has focused on the evolution of healthier production. The challenge is formidable: the International Energy Agency estimates that emissions from steel and other heavy industries will need to fall by 93 percent by 2050, in order to keep the global temperatures below a rise of 1.5 °C, considered essential for a sustainable environment.
SteelZero, partnering with ResponsibleSteel, campaigns to brings together the world's top steel buyers — including construction companies, real estate groups and property developers — challenging them to commit to procuring 100 percent net-zero emissions steel by 2050, with an interim goal of using 50% responsible steel by 2030.
Goals are important, and they're nothing without action.
That's why we send our appreciation to Sweden and its recent innovations in clean steel.
One company based in Stockholm, H2 Green Steel, is starting to make good on its commitment:
H2 Green Steel has signed customer contracts in different industries, with customers contracting for more than 5-7 years for over 1.5 million tonnes per year for delivery of green steel.
Company CEO Henrik Henriksson said, "When we launched H2 Green Steel about a year ago, we kicked the transformation of the steel industry into a new gear and other players in the industry have moved up their timelines. We are leading the way, showing that it is possible to transform the carbon-intense steel industry quickly, and others are speeding up and stepping up. This is exactly what we want. On top of that, the feedback from customers has been phenomenal and their long-term commitments are key for us to scale up further."
We're especially keen on those other industry players accelerating their timelines.
And then there's Hybrit, also based in Stockholm, which claims that "the world's first fossil free steel has been delivered. The result of the HYBRIT project, a first delivery that is a major step forward on the road to the fossil free value chain for iron- and steel production!"
Innovation informs competition. Let them race to the top. Everybody wins.
This week, our man McCoy Fields gives us a cautionary tale about, yes, sitting on a beach.
Click HERE, darn it.