Incredible Savings on Select Used Portable Loading Docks Across the Country
Celebrating The Yard Ramp Guy's 10th Year in Business
We've extended our leading price discounts to select used yard ramps. All ramps are thoroughly inspected, and all are in fine condition to streamline the workflow of your warehouse operations.

We've taken these already-discounted yard ramps and discounted them further. Call it Customer Appreciation. Call it a Good Deal. Call us ⏤ 888.977.4224 ⏤ to take full advantage of these great offers.
Prices are good thru Tuesday, March 31, 2020 • Sale ramps are for sale only. Rental not available.
Payment must be received on or before 3/31/20 in order to receive special pricing - no exceptions.
Arizona Used Forklift Ramp
#4028 • Regular Price: $8,999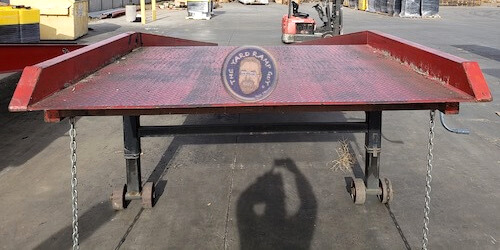 Cap 20K lbs • 84" W • 35' L
California Yard Ramp for Sale
#3093 • Regular Price: $8,999
Hawaii Used Mobile Yard Ramp for Sale
#3107 • Regular Price: $11,800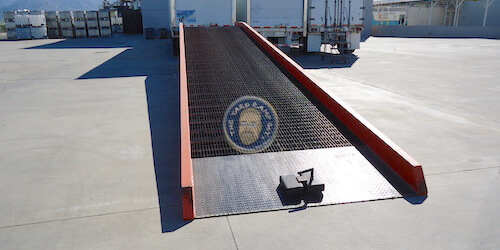 Florida Used Forklift Ramp
#3041 • Regular Price: $10,366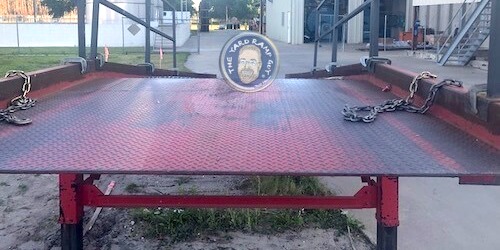 Texas Used Yard Ramp
#3075 • Regular Price: $10,686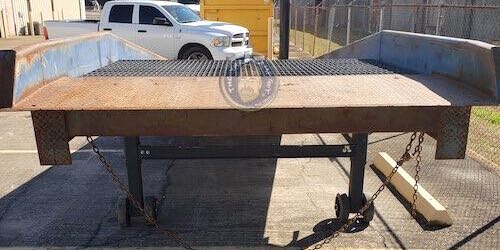 Texas Used Mobile Yard Ramp for Sale
#3038 • Regular Price: $9,947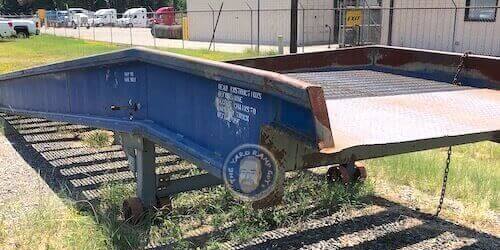 Texas Used Mobile Yard Ramp
#3086 • Regular Price: $11,354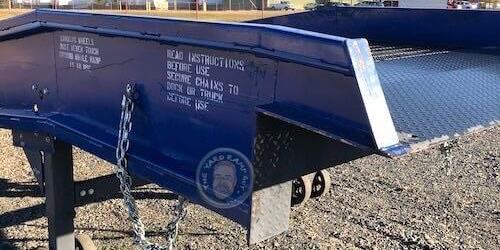 Texas Used Forklift Ramp
#3097 • Regular Price: $11,800
Washington Mobile Yard Ramp
#3090 • Regular Price: $12,492
First We Earn Your Trust, Then We Earn Your Business.
How Do We Accomplish This?
You should expect and enjoy a respectful, continuous flow of communication when working with The Yard Ramp Guy.
During your purchasing process, expect follow ups.
While we process your sale, expect updates.
And expect a sincere thank you when our work is done.
Turnkey Delivery & Installation Services
A terrific value-added option: With our Turnkey Delivery and Installation Services, we're able to transport, off-load, and install your loading dock. we literally do the heavy lifting for your Off-Load and Dock Installation needs. 
While you focus on what you do for a living, we focus on saving you time and money.
The Yard Ramp Guy Difference
We are proud to be the leading used yard ramp supplier in the United States. As a testament to our success, other (much larger) companies followed our lead soon after we launched the service in 2011. Here's what makes us different in providing used loading dock ramp solutions:
Real Used Inventory. The listings on this page are all REAL. Other companies direct you to "Call for a Quote" because they do not actually maintain a real fleet of used ramps, typically resulting in a sales pitch to buy a new ramp.
Convenient Locations. With yard ramps located throughout the United States, most of Yard Ramps, Inc. inventory sits within 250 miles of 90% of the population. That's important for speeding up delivery and cutting your freight costs.
Streamlined Shipping & Delivery. Yes, shipping 30'-long ramps that weigh up to 10 tons can present logistical challenges. Over the years, we've perfected a system for efficient delivery, developing close working relationships with a network of flatbed truckers and wreckers.
Call for additional ramp availability: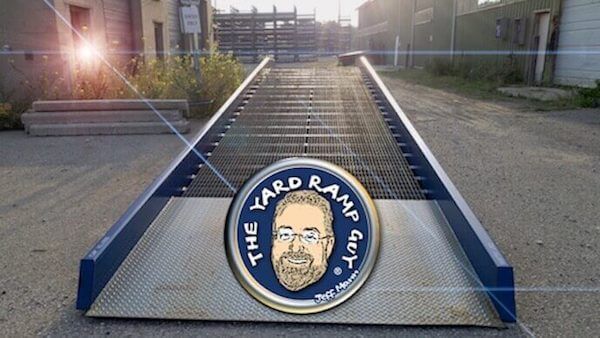 Used Ramps/Platforms: Appraised Condition
The Yard Ramp Guy assesses each ramp's condition based upon client interview, photos and, where possible, original documentation. All used ramps are sold or rented "AS IS."
Buyers are welcomed to inspect the ramp prior to purchase. Site visits will be arranged by The Yard Ramp Guy upon request. 
All used ramps are subject to prior sale.
Yard Ramp Financing
MADE SIMPLE

Buy a Yard Ramp Right Now & Take
a Full Section 179 Deduction for This Year!
---
We thank you for the opportunity to earn your business.