Inventory Ramp Locations
Inventory Yard Ramp Locations
In a hurry? Take advantage of lower freight cost, delivered from our inventory depots in Hesperia & Tracy, CA; Lakeland, FL; La Salle, IL; Denton, NC; St. Clairsville & Toledo, OH; Carlisle, PA; and DFW Metro & Houston, TX.
Since 2011, The Yard Ramp Guy's business model has protected us from some of the challenges facing brick-and-mortar dealers. Our freight broker and turnkey service providers are also standing by for your orders.

For Immediate Delivery:
Purchase or Rental
SAVE $$$ ON RAMP COST
The Yard Ramp Guy's prices are among the lowest in the nation.
FAST DELIVERY
Place your order Monday. Pay us Tuesday. Receive your ramp as early as Wednesday.
SAVE $$$ ON FREIGHT
Shipping locations MUCH closer to you.
These ramps are ready for immediate delivery from our locations in California, Florida, Illinois, North Carolina, Ohio, Pennsylvania, and Texas.

PRICING SUBJECT TO CHANGE WITHOUT NOTICE.
Our used yard ramps might be available for rental.
Contact us at 888.977.4224 for additional and most up-to-date information.
---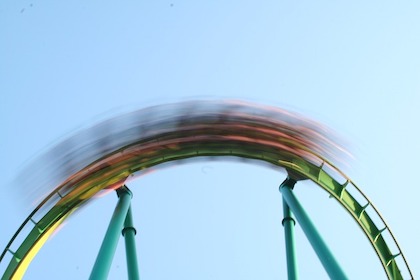 A Note on Steel Pricing
Industry-Wide Steel Surcharge in Effect
Due to recent volatility in the steel industry, our factories are passing through to us a "steel surcharge" on new yard ramps. We, in turn, will pass through this charge to our customers without markup.
As with prior spikes in steel pricing, we believe this is a temporary condition. Economists are predicting steel demand to significantly outpace supply through the end of 2021.
Fortunately for our customers, The Yard Ramp Guy's status as the #1 dealer for each of the three factories we represent means the factor used to calculate our steel surcharge is considerably more favorable than that of our competitors.
We will continue to sell yard ramps at pricing lower than our competitors and lower than our factories will sell directly to end users.
Thank you for your understanding as we all navigate these continued strange times.
Buy a Yard Ramp Right Now & Take
a Full Section 179 Deduction for This Year!
Phone us at 888.977.4224 to discuss your needs.